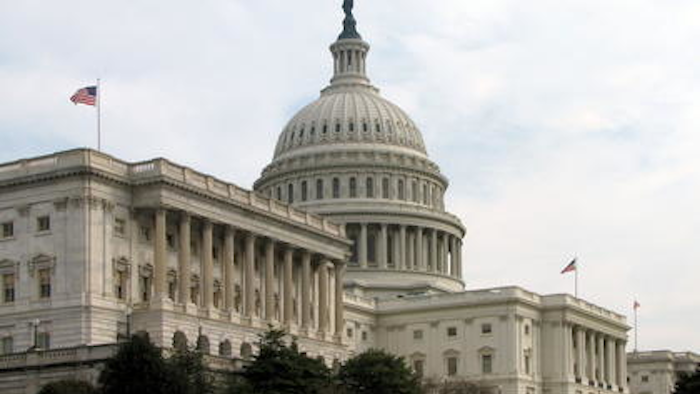 A long-sought overhaul of the nation's chemical regulations is one step closer to becoming law after securing additional support in the U.S. Senate.
A vote on the measure in that chamber could come as early as this week, according to reports.
Sens. Richard Durbin and Edward Markey announced their support for the Frank R. Lautenberg Chemical Safety for the 21st Century Act last week.
The announcement brought the total number of senators supporting the proposal to 60, which would prevent a filibuster by opponents.
Majority Leader Mitch McConnell's office did not offer a timetable for the bill, but multiple senators told Bloomberg that the measure could come to the floor for a vote this week.
The bill — offered by Sens. Tom Udall, D-New Mexico, and David Vitter, R-Louisiana — would revise the Toxic Substances Control Act, the last remnant of environmental legislation from the 1970s without a significant legislative upgrade in subsequent decades.
The House nearly unanimously passed a TCSA reform bill in June, but the effort proceeded far more slowly in the Senate.
Markey, along with fellow Democrat Barbara Boxer of California, offered an alternative bill, and Boxer suggested that the Udall-Vitter legislation could effectively weaken state chemical standards.
Last week, however, Markey said that improvements to the Lautenberg Act addressed his concerns.
"Our federal chemical law is outdated and ineffective, and this legislation is a much-needed update that will help protect families and communities from dangerous chemicals," Markey said.
With additional senators coming aboard to support the bill, observers said that a final vote could see more than 80 members in favor.
Lawmakers, however, would still need to hash out differences between the Senate and House versions if the Lautenberg Act passes. A Senate provision to reauthorize the Land and Water Conservation Fund appears to be a major sticking point for House Republicans.