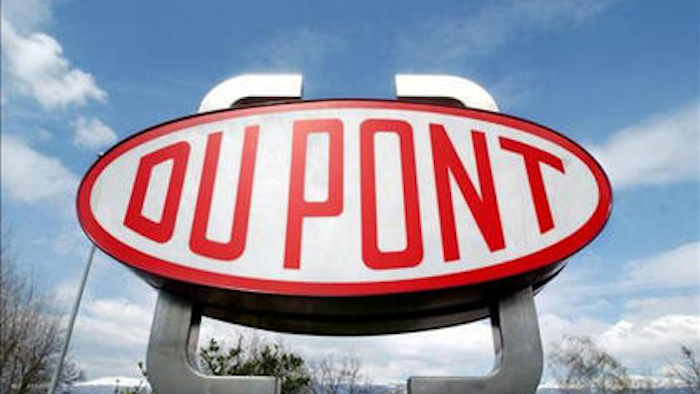 NEW YORK (AP) — Shares of DuPont gained ground Tuesday following the announcement that CEO and Chairwoman Ella Kullman will retire at the end of next week.
The stock rose more than 9 percent in afternoon trading.
Kullman fought off a bruising challenge from major shareholders Nelson Peltz and his Trian Fund Management L.P. earlier this year. In May, Dupont shareholders flatly rejected a contentious campaign Trian for seats on the board of the 212-year-old chemical company.
Peltz wanted more influence in the company, saying it had fallen short of its potential. The fight prompted DuPont to consider some options and step up its public relations campaign about the spinoff of its performance chemicals unit, call The Chemours Co.
The spinoff of Chemours was completed over the summer. The company has also targeted cutting expenses on a rate-run basis by $1.3 billion by the end of 2016, while lowering its profit forecast.
Kullman, 59, took over the CEO job at The DuPont Co. in 2009. Edward Breen, who was named to DuPont's board in February, will serve as Kullman's interim replacement while the company searches for a permanent successor.
Citi analyst P.J. Juvekar expects significant changes at the company moving forward with its cost structure and strategy. In a note to investors, Juvekar cited the already announced cost-cutting program and the possibility of more business spinoffs.
Shares of E.J. DuPont de Nemours and Co. rose $4.93, or 9.6 percent, to $56.21 in afternoon trading. Its shares had been down 27 percent so far this year through Monday.