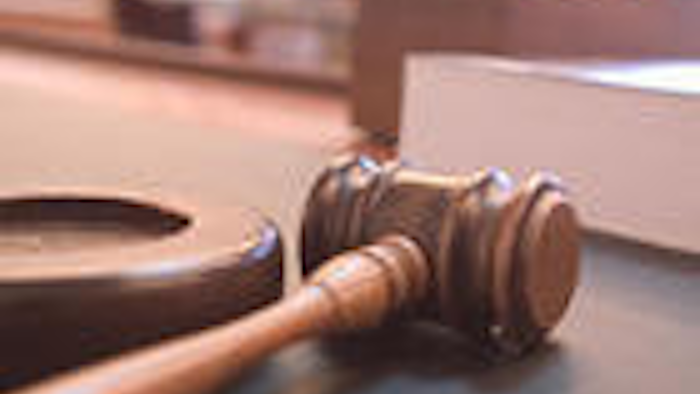 COLUMBUS, Ohio (AP) — Ohio has reached an $11.5 million settlement with two rock salt producers who state officials say conspired to drive up prices paid by the state and its local governments, Attorney General Mike DeWine said.
The settlement announced Wednesday ends a lawsuit filed by the state in 2012 against Cargill Inc. and Morton Salt Inc. It alleged the two companies agreed not to compete with each other to inflate prices over a decade, resulting in Ohio and local governments paying above-market prices for rock salt to de-ice roads, highways and bridges.
Cargill will pay $7.7 million of the settlement. Morton agreed to pay nearly $3.8 million.
The state initially sought losses that occurred over a 10-year period beginning in 2001 that were estimated at $75 million, said Dan Tierney, spokesman for the Ohio attorney general's office. The judge overseeing the case limited the time the state was able to seek recovery to a three-year period between 2008 and 2010.
Local governments will be asked to submit documentation of salt purchases from the two companies during the three-year span. Governments could start receiving payments from the settlement in early fall, Tierney said, adding that the state hopes to distribute all payments by the end of the year.
Representatives of Minnesota-based Cargill and Chicago-based Morton issued separate statements Wednesday denying wrongdoing.
"From the time the suit was filed in 2012, we have emphatically denied the allegations," said Richard Maxfield, president of Cargill's road salt business. "We have always acted ethically and in line with our guiding principles."
Morton said the settlement ends ongoing legal proceedings and allows the company to "redirect our energy and focus on providing our vital deicing salt products to the citizens of Ohio and to customers across North America."
The settlement is beneficial for Ohio taxpayers, DeWine said in a statement.
"I am pleased that Morton and Cargill have agreed to resolve this lawsuit and will be returning money to local agencies and governments who buy rock salt to help keep Ohio's roads clear during the winter months," he said.