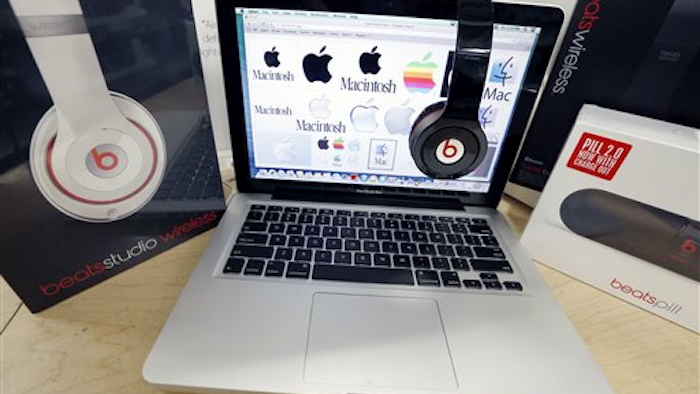 NEW YORK (AP) — Apple is recalling its Beats Pill XL speakers after a customer reported getting burned when it overheated.
The U.S. Consumer Product Safety Commission says there were eight reports of the speaker's battery overheating. One person's finger was burned and another reported damage to a desk.
Apple says customers can apply for a $325 refund on its website. They can also elect to receive Apple Store credit for the same amount.
The CPSC says about 222,000 of the speakers are in the U.S., and 11,000 are in Canada. They were sold at Apple's stores and websites since January 2014. It was also sold at other retailers.
Beats, which also makes headphones, was bought last year by Apple Inc. for $3 billion.