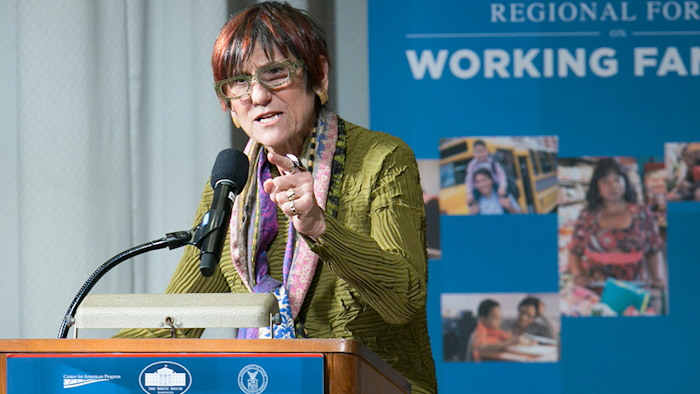 A U.S. Congresswoman has raised concerns over the staff vacancies at the Occupational Safety and Health Administration this week.
In an Oct. 4 letter sent to OSHA's acting assistant secretary of labor, Loren Sweatt, Rep. Rosa DeLauro (D-CT) expressed concern regarding the agency's staffing, especially pertaining to on board inspectors.
"Inspections are a critical component to achieving OSHA's mission of reducing workplace injuries from health and safety hazards," DeLauro said in the letter. "For many workers in the United States, this could be a matter of life and death."
DeLauro points out that although President Donald Trump's administration lifted a federal workforce hiring freeze in April it is her understanding that the "agency has not filled many vacant inspector positions." She adds that the hiring pace may have severe consequences on the health and safety of workers.
"For example, in Mississippi, a state with some of the highest fatality rates, OSHA inspection have decreased by 100, or 25 percent, since the beginning of the year, compared to the same time period in 2016," she said. "For federal offices covering the Southeast, the number of inspections has dropped substantially in 2017 compared to 2016. Only 3,248 inspections opened up by the end of June, a drop of almost 450 inspections, or over 12 percent, compared to the year before."
DeLauro is requesting Sweatt provide the following information for both non-supervisory and supervisory Certified Safety and Health Officers (CSHO) in each area office, no later than Oct. 31:
The number of OSHA inspectors on board as of Jan. 20, 2017
The number of inspector vacancies as of Jan. 20, 2017
The number of inspectors who have left since Jan. 20, 2017
The number of inspectors who have been hired since Jan. 20, 2017
The number of new inspectors that have come on board since Jan. 20, 2017
The number of inspector positions that are currently vacant
The number of inspector vacancies the agency plans to fill by the end of fiscal year 2017
DeLauro comments that 4,800 workers were killed — and more than 3 million seriously injured — in 2015 and that worker related injuries cost U.S. businesses an estimated $198 billion a year. However, OSHA has less than 2,000 federal and state-level inspectors expected to inspect the nearly 8 million workplaces — enough to inspect each workplace every 159 years.
OSHA has been without an assistant secretary of Labor since President Trump took office. The post was previously held by David Michaels, PhD who left in January.
"OSHA should have the adequate staff to help ensure that employers identify and eliminate serious workplace hazards and provide safe workplaces for their workers," DeLauro said.