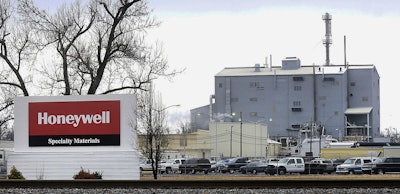 Honeywell is spinning off businesses worth more than $7 billion, but holding on to its lucrative aerospace division.
Becoming two separate and publicly traded companies, Honeywell said Tuesday, are its homes product portfolio and ADI global distribution business, along with its transportation systems business.
The homes and global distribution business will include home heating, ventilation and air conditioning controls and security markets and security and fire protection products. It will have about 13,000 employees. The transportation systems business will serve a range of engine types across global automobile, truck and other vehicle markets. It will have about 6,500 workers.
Honeywell International Inc., based in New Jersey, expects the restructuring will be completed by the end of next year. It also boosted the low end of its full-year earnings forecast.