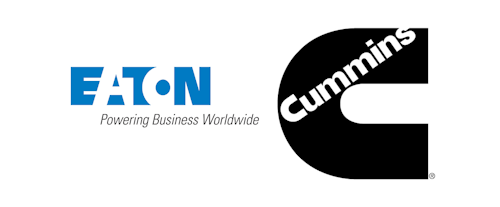 Power management company Eaton and engine maker Cummins this week announced a joint venture to produce automatic transmissions for commercial vehicles.

The companies will each own 50 percent of Eaton Cummins Automated Transmission Technologies; Cummins will pay Eaton $600 million in cash for its stake in the partnership.

Company officials said that the new transmissions for heavy-duty and medium-duty vehicles would feature best-in-class fuel efficiency, performance and uptime and take advantage of each company's global service and support network.

Eaton's current North American heavy-duty and medium-duty transmissions will be included in the joint venture, but transmissions currently sold overseas will be retained by the company, which operates out of Cleveland but is officially based in Ireland.
Indiana-based Cummins, meanwhile, said that the pact would expand its product offerings and make it "the world's leading powertrain supplier."

"Our JV with Eaton will deliver the most advanced automated transmissions and develop an integrated powertrain and service network that supports our customers like never before," Cummins CEO Tom Linebarger said in a statement.

The partnership is expected to be approved in the third quarter of this year.