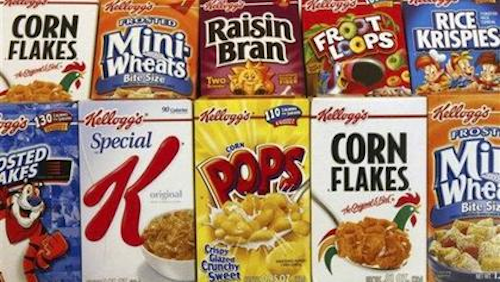 Cereal and snack maker Kellogg Co. has announced plans to close a distribution center in upstate New York.
Officials say the distribution center in Cicero is one of nearly 40 that are expected to close before the end of 2017.  The move is part of a nationwide restructuring plan.
Officials say there will be layoffs with the closure of its distribution centers, however further details were not available.
"Out of respect for employees who are still being notified, we are not sharing that information at this time," Kellogg said in a statement to Reuters.
USA Today reports that the distribution centers average about 30 full-time workers, which could equate to some 1,170 job cuts.
According to the Associated Press, Kellogg says the reorganization is in response to new customer shopping habits as well as s push to optimize production. The company will switch from delivering directly to store and shift to a warehouse system. Kellogg will continue deliveries to wholesalers, but store will be responsible for ordering and delivery under the new model.
The distribution model is part of an expanded "Project K" program, Reuters reports. The program, launched in 2013, could save up to $475 million annually by 2018 through job cuts and production optimization.