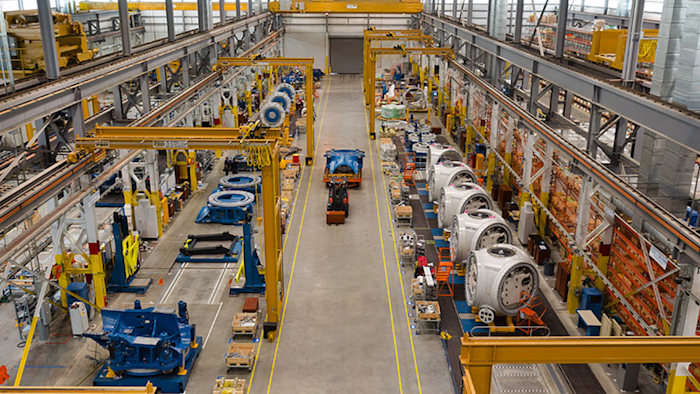 Xometry recently released the findings of its first ever Small Manufacturing Index, showing small to medium sized manufacturers are anticipating a marked increase in demand. Fifty-seven percent of surveyed manufacturers reported that they were likely to see strong to mild month over month growth, and 61 percent reported that they were likely to see strong to mild year over year growth.
The new quarterly index, which aims to take the pulse of small to mid-size shops, asked a sample of manufacturers both inside and outside Xometry's partner networks whether they expected to see growth in business compared to previous months and prior years, as well as what they anticipate to be their anticipated growth sectors. These small to mid-size manufacturers represent more than 190,000 companies, over a $50 billion market, and directly affect millions of American manufacturing jobs.
"With the recent emphasis on revitalizing American manufacturing, we here at Xometry want to give a voice to the heart of American manufacturing, while also quantifying the impacts of new policies and showcasing the benefits our platform can deliver to local economies," said Laurence Zuriff, Xometry co-founder and CFO. "Our manufacturing partners often see early shifts in market trends because their quick-turn production capability makes them more sensitive to business shifts on an industry and regional basis."
One other notable finding from the survey was the anticipated growth in business for the Aerospace sector. Demand for custom-made parts continues to rise, especially in the domestic Aerospace, Automotive, Medical, and Defense industries. Low-volume American manufacturing continues to benefit from these industries' need for quick turnaround and quality parts.
Xometry, which operates a first of its kind e-commerce marketplace, has enabled their nationwide network of manufacturing partners to fulfill orders placed through the company's highly popular online platform. The platform, which instantly provides pricing, lead times and manufacturability feedback for customers, overhauls a previously time-intensive and inefficient process.