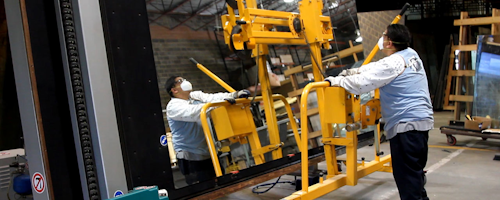 PRINCE WILLIAM COUNTY, VA — The Prince William Board of County Supervisors announces Dulles Glass and Mirror, Inc., is bringing $7.5 million in capital investment and 136 jobs to the county.
Dulles Glass and Mirror, Inc., plans to expand its corporate headquarters, research and development, manufacturing and warehousing operations, with a $7.5 million investment and generate 40 net new jobs, with an average wage of $51,092, over a five-year period. Additionally, the company is retaining and transferring all 96 employees to the new company headquarters, which will be located in Prince William County, VA.
"We're delighted to welcome Dulles Glass and Mirror into Prince William County and continue to deliver a top-ranked business climate where the company can expand and grow, providing more jobs for our citizens," said Corey A. Stewart, Chairman, Prince William Board of County Supervisors. "More and more companies are seeking out Prince William County as they outgrow their old facilities and require a highly-skilled workforce."
"When you are known for the best quality and service it is important that we consider both customers and employees alike. Our workforce is the core of our operation and allows us to achieve our goal," said Dr. Bahram Nasehi, Vice President of Operations/CFO, Dulles Glass and Mirror, Inc.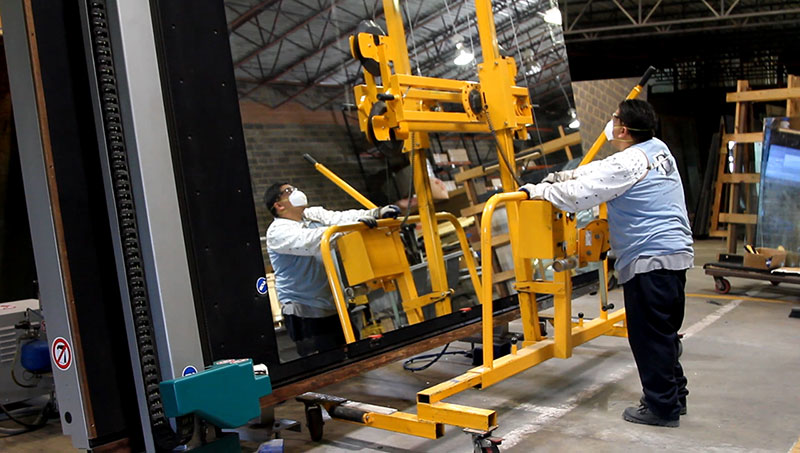 "It is always gratifying to see a Virginia-headquartered manufacturing company expand, further strengthening this critical sector," said Governor McAuliffe. "Dulles Glass and Mirror has thrived in the Commonwealth for 45 years, and it was a priority to keep 96 jobs in Virginia as the company looked to consolidate and bolster its operations to meet increased product demand. Prince William County offers a facility that will accommodate the company's future growth, and a strong, skilled workforce that has contributed to Dulles Glass and Mirror's success over the past four decades. We are proud of our programs that train workers for the 21st century as we diversify and build a new Virginia economy."
Dulles Glass and Mirror, Inc., will receive the proceeds of an Economic Development Opportunity Fund (EDOF) grant in the amount of $100,000, for the purpose of helping to offset existing building renovations and new equipment purchase costs and assist the company in the location of its corporate headquarters, research and development, manufacturing, and warehousing operations.
Prince William County's central location in the Mid-Atlantic allows for easy access to a large number of U.S. markets on the East Coast including five of the 10 largest MSAs (New York City, Philadelphia, Washington, D.C., Atlanta, Boston) within a day's drive. It offers immediate access to two major U.S. interstate corridors – I-95 and I-66, both of which are connected by Prince William County Parkway (Route 234).