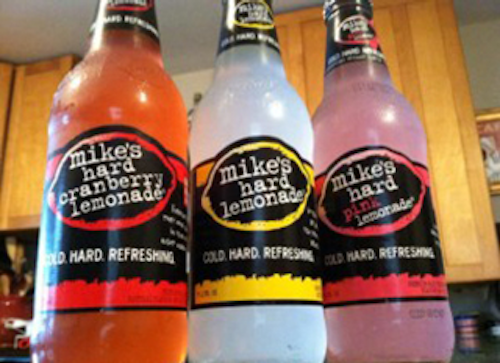 Mike's Hard Lemonade is in the very early stages of exploring a sale — one worth $1 billion. 
According to Reuters, the Chicago-based company has initated a sale process that is likely to attract the interest of large beverage companies. 
But Mark Anthony Group Inc., Mike's Hard Lemonade parent, may decide against the sale of the company, depending on the offers it receives. 
Mike's Hard Lemonade, founded by British Columbia winery owner Anthony von Mandl in 1999, is a signature drink that mixes lemonade with vodka as an easy alternative to beer or cocktails. 
The company has made overhauls to its brand within the last few years to help ward off the growing competition of its rivals, like Anheuser-Busch InBev's Lime-A-Rita and MillerCoors' Redd's Apple Ale drinks.
While some of the changes were in its packaging, the introduction of new flavors were probably the biggest change the company has seen as of late. Mike's Hard Peach Lemonade and a mango lemonade flavor made for its Frozen Pouches product are just a couple of the new flavors.
According to Mike's Hard Lemonade, the malt beverage category is currently a $1.7 billion market.