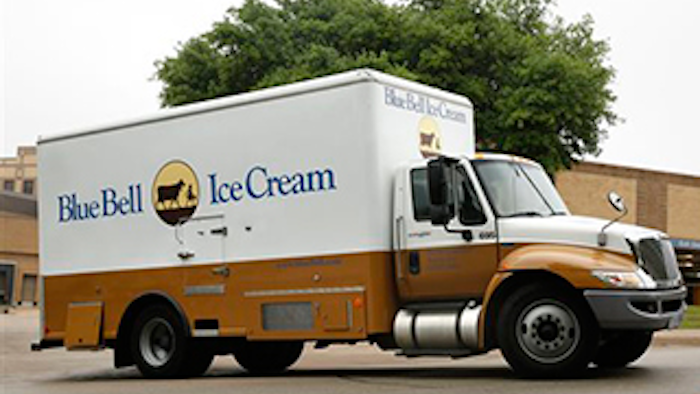 Since announcing in April that it was recalling all of its ice cream products after some were found to be contaminated with listeria, Blue Bell Creameries has regularly found itself in the news.
But the Texas company received a jolt of good news late last week when was announced that Texas billionaire Sid Bass agreed to become a partner in the company. So now seems like a good time to sum up the situation.
According to a story from The Associated Press regarding Bass' investment in the company:
Billionaire businessman Sid Bass, an investor and philanthropist whose father and uncle built an oil fortune, has become a partner in Brenham-based Blue Bell Creameries, CEO and President Paul Kruse said in a statement.

 

The company did not reveal the amount of Bass' investment, but Kruse said Bass made a "significant investment" and the "additional capital will ensure the successful return of our ice cream."
ALSO SEE: Preventing Contamination
The scope of Bass' investment was clarified in a report in the Wall Street Journal, which said Bass will lend Blue Bell up to $125 million in a deal that could see the Bass family assume one-third ownership of the company.
According to the WSJ report:
Blue Bell closed on a loan facility with Mr. Bass earlier this month and expects the Bass family to exercise warrants to acquire 33% ownership of the company before the loan matures in 2018, Chief Executive, Paul Kruse told Blue Bell owners in a letter this week reviewed by The Wall Street Journal.

 

Blue Bell on Tuesday announced that Mr. Bass had made a "significant" investment in the frozen-desserts maker, but terms weren't disclosed.

 

The letter, dated Monday, said family-led Blue Bell was unable to raise enough capital from existing shareholders to stay in business, so its board of directors instead "decided to work with a single source that demonstrated the intent and ability to provide the necessary financing on a timely basis."
Interested in finding out more about Bass? If so, you are in luck. Meagan Parrish, editor of Food Manufacturing sister site Chem.info, recently took a closer look at Bass and what his investment means for Blue Bell.
Parrish writes:
With deep pockets and presumably that Texan sense of pride in Blue Bell, it seems logical to deduce that Bass is bailing the company out to help restore this piece of state glory. But in a recent Dallas Morning News report, a chief investment officer from Dallas said it isn't likely an investor of Bass' magnitude would make a business decision for sentimental reasons.
 

Instead, Bass is probably looking to fuel a profitable comeback.
According to the initial AP report on Bass' investment, a research analyst for New York-based PrivCo estimates revenue for Blue Bell this year could fall as low as $500 million. The company in 2014 was estimated to have had $680 million in revenue.
With those numbers in mind, Parrish goes on to write:
So what is Bass banking on?

 

If it's brand loyalty, he's likely to cash in. Since the recall, Blue Bell's Facebook page has been an outpouring of support from fans saying they're eager for the frozen confections to be in stores again.

 

And although reports recently surfaced saying Blue Bell attempted to quietly pull some of its products from stores because of listeria before it issued a recall, leading to criticism from some food safety experts, others have praised the company for its transparent handling of the whole affair.

 

A few days ago, Blue Bell said they would soon start trial runs of ice cream production in its Alabama plant. If Blue Bell can prove that its products are once again safe, its popularity could lead to a rush of sales once they're back in stores — assuming, that is, memories of listeria melt as quickly as an ice cream cone in the Texas heat.