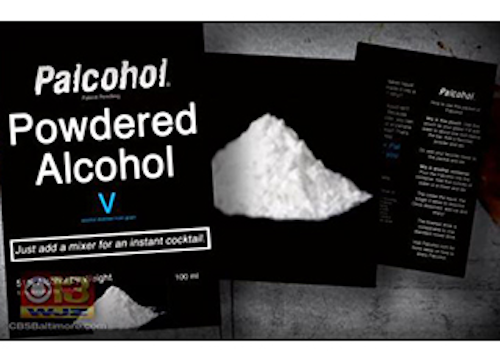 DENVER (AP) — Colorado lawmakers will consider whether to ban powdered alcohol before the product arrives in stores amid worries that its convenience will make it easy to sneak into schools and sporting events.
Alaska, Delaware, Louisiana, South Carolina and Vermont have already banned the product, which is pending approval from federal regulators. A bill to join those states will be considered Monday in a Colorado House committee.
The product called "Palcohol" is an ounce of rum or vodka in powdered form in a plastic bag. Water is mixed in to the bag, and each serving is the equivalent of a shot of liquor, according to Lipsmark, the company that owns the product.
The Denver Broncos agree with the proposal to ban powdered alcohol.
"It's a little easier to sneak that packet into the stadium than a bottle," Broncos lobbyist Bill Artist said at a legislative breakfast Monday.
The makers of Palcohol say the goal is convenience and they tout potential uses on flights, after long hikes, and as an antiseptic on remote locations.
Republican Rep. JoAnn Windholz, the sponsor of the bill to ban the product in Colorado, has said it's prudent for states to enact a ban until more is known about it and how to regulate it.
Lipsmark doesn't expect Palcohol will be available until spring 2015 at the earliest. The company is waiting for labeling approval from the Alcohol and Tobacco Tax and Trade Bureau.
The Food and Drug Administration said it does not have a legal basis to block the product.
___
Associated Press writer Kristen Wyatt contributed.