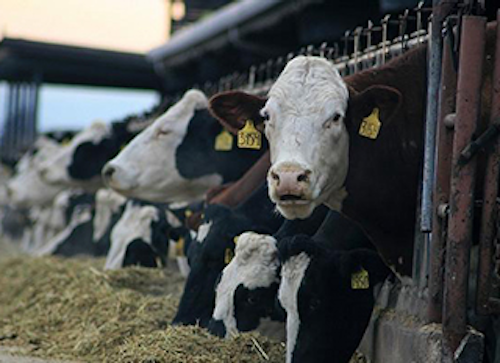 BOISE, Idaho (AP) — Companies that are part of Idaho's $2.4 billion dairy industry are no longer at risk of losing their operating permits if caught illegally dumping waste into streams and waterways.
The Senate Agricultural Affairs Committee approved new rules Tuesday that would no longer allow the Idaho State Department of Agriculture to revoke a facility's permit for the offense. Instead, dairies would face a fine up to $10,000.
The rules come after Idaho lawmakers passed the Dairy Environmental Control Act in 2014. That's the same year most of the attention on dairies was being focused on a contested law criminalizing surreptitious recording at agriculture facilities. However, the Idaho Dairymen's Association called the passage of the act a "significant change" for the industry and added that the dairy industry would now be held to the same standards as other businesses.
John Bilderback, who enforces dairy compliance for the state Department of Agriculture, told the committee that no permits had been revoked since 2008.
When asked how many fines the department imposed on illegal discharging, Bilderback said "somewhere in the ballpark of three or four a year." He did not immediately know the amount of the fines.
"Even if the department doesn't use this, I see this as one more tool the department could use," said Sen. Abby Lee, R-Fruitland. "I'm curious why the language needs to be removed."
But Lee said she felt comfortable voting in favor of the change because dairy representatives told her their industry was the only one in which a permit could be revoked because of an environmental violation.
In the end, only the committee's two Democrats opposed the rule, saying that department officials should have allowed feedback from the public.
"You don't know what you don't know," said Sen. Grant Burgoyne, D-Boise. "The public often does not come forward. I get that. But if you don't create the opportunity, I think there's an opportunity to miss things."
The department says public comment wasn't needed because the rules mimic the law.
At the beginning of each legislative session, Idaho lawmakers review a breadth of rules by executive branch agencies. Rule reviews can vary from the mundane to controversial, such as setting public school education standards, banning same-sex couples from filing joint state income tax, and limiting free speech rights of protesters at the Capitol. Rules carry the same force as a law because they are used to implement state statutes.