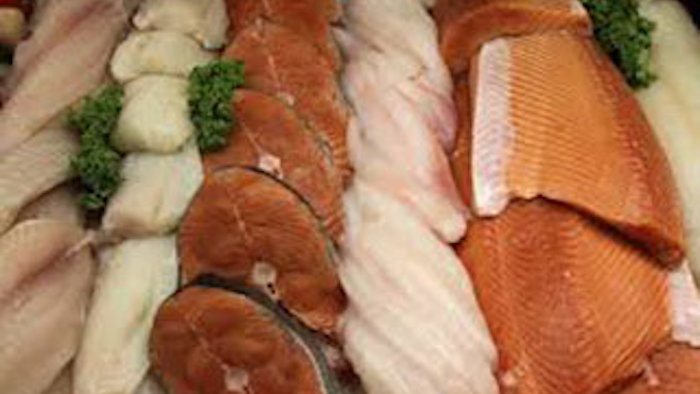 Silver Spring, Maryland — The Presidential Task Force on Combating Illegal, Unreported and Unregulated (IUU) Fishing and Seafood Fraud this week released its recommendations and requested public comment within 30 days on how to most effectively implement these recommendations.
IUU fishing is one of the most crucial global threats to the sustainable management of marine fisheries worldwide. It has significant environmental, economic, and social implications and jeopardizes the biological integrity of the ocean. Estimates of the economic losses range from $10 –23 billion annually, and with more than 2.5 billion people relying upon seafood as a main source of protein, action on this issue is a global imperative. The Presidential Task Force recommendations identify ways for the government to prioritize actions to address IUU fishing and protect these valuable food and ecological resources.
For the past several years, SeaWeb has been working with experts on IUU, traceability, seafood fraud and human rights, most recently in preparation for the upcoming SeaWeb Seafood Summit. The recommendations touch on a number of issues that are key to the seafood industry and the conservation community alike.
"The Presidential Task Force recommendations on IUU fishing and seafood fraud reflect the gravity of the situation and the need for strong measures to bring an end to pirate fishing and this black market enterprise.  The actions described are a great first step and implementation will be a win-win for ocean conservation and the seafood industry," said Dawn M. Martin, President of SeaWeb.
Some of the key actions recommended by the Task Force that will support the seafood industry and ocean health include:

•    Making IUU fishing and seafood fraud a diplomatic priority;
•    Strengthening enforcement and tools to combat IUU fishing and seafood fraud;
•    Supporting legislation to implement the Port State Measures Agreement setting standards for port inspections to prevent IUU seafood from entering commercial markets;
•    Developing best practices for electronic systems to collect catch information, track data (including vessel position), and improve reporting from all vessels involved in the fisheries supply chain, including Automatic Identification Systems and low-cost technologies suitable for smaller vessels;
•    Pursuing international commitments to eliminate fisheries subsidies that contribute to excess fishing capacity, overfishing and IUU fishing by 2020;
•    Adjusting tariff codes to enhance identification of illegal species or seafood fraud; and
•    Establishing a risk-based traceability program to track seafood from harvest to entry into U.S. commerce to prevent entry of illegal product into the supply chain and better inform retailers and consumers.

And perhaps most pertinent to the upcoming SeaWeb Seafood Summit is the recommendation to establish regular forums with the sustainable seafood community to identify and eliminate seafood fraud and IUU seafood.
"As the date of the upcoming Summit draws near, we are heartened by the emphasis placed by the Presidential Task Force on partnerships and the need to regularly bring together seafood stakeholders from all sectors to enhance collaboration in combating IUU fishing, seafood fraud and related activities that jeopardize the health of the ocean," said Martin.
"Each of the stakeholder groups highlighted in the recommendations—producers, importers, dealers, retailers, processors and nongovernmental organizations—will be together at the SeaWeb Seafood Summit, and the program includes numerous panels on traceability, IUU, human rights, and other aspects addressed by the Task Force. The solution-oriented dialogues that will take place will be among the most effective tools for combating illegal, unregulated, and unreported fishing," Martin continued.