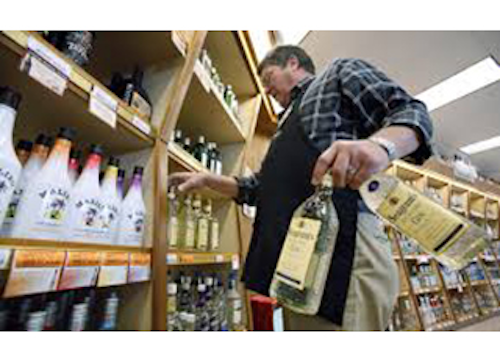 HARRISBURG, Pa. (AP) — A bill to allow private licensees to take over the state-controlled sale of wine and liquor in Pennsylvania is under construction by House and Senate Republicans, with votes possible in the coming days, an architect of the plan said Friday.
Sen. Charles McIlhinney, R-Bucks, said the plan would allow approximately 14,000 holders of licenses to sell beer — retail distributors, carryout delis, restaurants, bars, hotels or grocery stores — to pay a higher license fee to also sell wine or liquor or both.
Meanwhile, the Pennsylvania Liquor Control Board would be under orders to close a retail state store — there's approximately 600 statewide — when it finds there is adequate private-sector service in the area, McIlhinney said.
This June marks the third straight summer that Senate Republicans have tried to push a privatization bill through the chamber amid the heated atmosphere of state budget negotiations.
House and Senate negotiators have agreed to the concept, McIlhinney said, but they still need to draft the bill before it can come up for a vote in the Senate Law and Justice Committee, which he chairs.
"It's a straight-up divestiture plan, without expanding licenses and protecting the in-state, existing businesses," McIlhinney said.
Gov. Tom Wolf, a Democrat, opposes the system's privatization, and has instead sought to make changes to the system to make it more profitable. Democratic lawmakers also oppose the system's privatization, forcing Republicans to find support for the plan from within their own caucuses.
The plan under consideration would differ significantly from a bill the House of Representatives passed in February. Sponsors of that bill projected it would create a $1.1 billion one-time cash influx, largely by imposing high fees on wholesalers that market and ship wine and liquor.
McIlhinney's bill would deliver about $220 million more to the state treasury each year, he said. Instead of the House bill's higher upfront fees on wholesalers, it would require wholesalers to pay a percentage of their sales as a license fee, possibly 10 percent or more, McIlhinney said.
That would create the opportunity for smaller wholesalers to get a piece of the business, and prevent the business from being swallowed up by a handful of large companies that are prepared to pay huge licensing fees to monopolize which brands are sold in Pennsylvania, McIlhinney said.
The retail licensing structure would be different from the House bill, too. The House bill would create the potential for around 2,500 wine or liquor outlets to replace most or all of the state-controlled stores.
The new plan would not otherwise create licenses for new outlets to sell strictly wine and liquor, although if a beer distributor does not choose to sell wine or liquor, that license could be auctioned off, McIlhinney said.