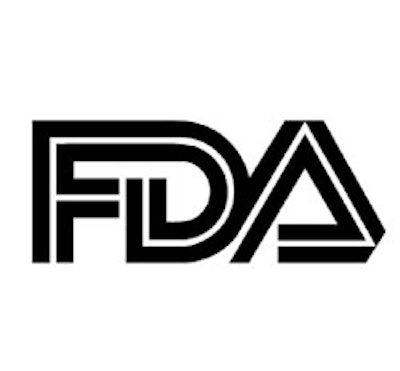 NEW YORK (AP) — Two U.S. senators on Friday again called on federal regulators to close what they say are loopholes that allow energy-drink makers to sell products with additives and high levels of caffeine that the lawmakers say have not been proven safe.
The letter to the Food and Drug Administration from Sens. Dick Durbin, D-Ill., and Richard Blumenthal, D-Conn., comes after the agency said this week that it is investigating reports of five deaths in which the consumption of Monster drinks was cited.
Those claims say that people suffered adverse reactions after consuming Monster Energy Drink, which comes in 24-ounce cans and contains 240 milligrams of caffeine, seven times the caffeine in a 12-ounce can of traditional cola.
The FDA noted that the allegations, which date back to 2004, don't necessarily prove the drinks are linked to the deaths.
In a letter Friday, Durbin and Blumenthal also cited a recent study in Consumer Reports that found several popular energy drinks contained significantly more caffeine than the listed amount, while others did not disclose the amount of caffeine they had.
The FDA caps the amount of caffeine in soda to 0.02 percent, but there is no such limit for energy drinks.
Durbin and Blumenthal asked the FDA to look into the interactions between caffeine and the additives that are often found in energy drinks. The also called on the agency to assess the risks associated with caffeine consumption by teens.
They noted that this is the third time this year they have asked the agency to assess the safety of energy drinks.
A representative for Monster Beverage said the company was not commenting on the matter. A representative for the FDA did not immediately respond to request for comment.
Earlier this week, Monster Beverage issued a statement saying that its products are and have always been safe. The statement came in response to a wrongful-death lawsuit filed in California by the parents of a 14-year-old girl who died after drinking two Monster Energy Drinks in 24 hours. The company said it does not believe its products are in any way related to her death.
This summer, New York state Attorney General Eric Schneiderman also issued subpoenas to energy-drink makers as part of the state's investigation of the industry.
Energy drinks, which are often marketed at surfing and skateboarding contests and other sporting events, have grown by leaps and bounds in recent years. The top three companies — Monster, Red Bull and Rockstar — each logged double-digit sales-volume gains last year, according to Beverage Digest.
Shares of Monster Beverage, based in Corona, Calif., closed down nearly 3 percent at $45.86 Friday. They have lost more than 30 percent in the past three months and fell to a 52-week low of $40.06 on Tuesday.