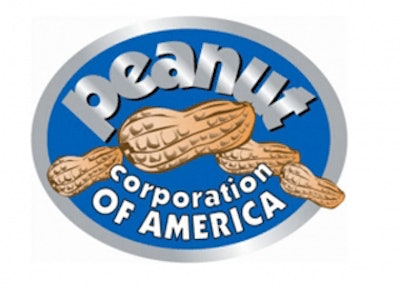 Three people charged in a deadly salmonella outbreak traced to a southwest Georgia peanut plant five years ago will go on trial two weeks later than initially planned, a judge decided Friday.
The decision was a last-minute break for former Peanut Company of America owner Stewart Parnell; his brother and food broker, Michael Parnell; and the peanut plant's quality control manager, Mary Wilkerson. Jury selection in their trial had been scheduled to start Monday in U.S. District Court in Albany.
Judge W. Louis Sands postponed the trial until July 28. Defense attorneys argued they needed more time to review thousands of pages of evidence they had received from prosecutors since late June.
The judge's written order wasn't immediately available Friday evening. Thomas Bondurant, one of Stewart Parnell's attorneys, and a U.S. attorney's spokeswoman, Pam Lightsey, both confirmed the judge's decision.
In 2009, authorities traced salmonella that killed nine people and sickened more than 700 to Peanut Corporation's plant in Blakely, Georgia. The outbreak prompted one of the largest food recalls in history. The dead were from Minnesota, Ohio, Virginia, Idaho and North Carolina.
The Parnell brothers and Wilkerson were indicted last year on 76 criminal counts that accused them of shipping tainted peanuts to industrial food customers and covering up lab tests that showed some batches of nuts tested positive for salmonella. Stewart Parnell and Wilkerson were also charged with obstruction of justice.
Georgia plant manager Samuel Lightsey was also charged and pleaded guilty in May to seven criminal counts after reaching an agreement with prosecutors. He will be sentenced later.
Food and Drug Administration inspectors found bad conditions in the company's southwest Georgia plant including mold, roaches and a leaky roof. Another plant in Plainview, Texas, was shuttered by the State Department of Health Services in February 2009 after product samples tested positive for salmonella. The company later went bankrupt.