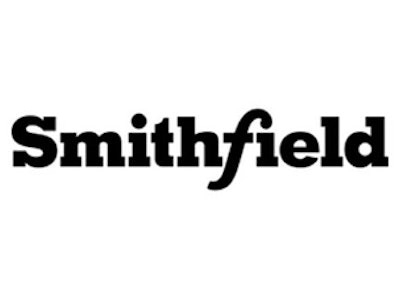 RICHMOND, Va. (AP) — U.S. lawmakers are set to weigh in on Smithfield Foods Inc.'s pending takeover by China's largest meat producer.
The Senate Agriculture Committee is set to discuss at a hearing Wednesday the deal struck in May with Shuanghui International.
The committee notice says the hearing will examine the pending purchase of the Smithfield, Va.-based company. It also will examine how the government review process of foreign acquisitions of U.S. companies addresses American food safety and the effects of increased foreign ownership on the U.S. food supply. Smithfield Foods' CEO Larry Pope is set to speak.
The deal, which is subject to regulatory and shareholder approvals, is expected to close later this year. It would be the largest takeover of a U.S. company by a Chinese firm, valued at about $7.1 billion including debt.
Members of the committee have previously raised questions over the proposed deal. They also asked the Treasury Department to include both the U.S. Department of Agriculture and the Food and Drug Administration in the government's review of the sale.
The proposed deal comes at a time when China has had serious food safety concerns, some of which have included Smithfield's suitor.
Smithfield has said the deal isn't about importing Chinese pork into the U.S. Instead, the company said it's a chance to export into new markets with its brands, such as Smithfield, Armour and Farmland.
Various groups and several other state and federal lawmakers have also raised concerns about the buyout.
A coalition of farm, consumer and rural organizations sent a letter to Treasury Secretary Jacob Lew, Secretary of State John Kerry and others this week urging the Committee on Foreign Investment in the United States to oppose the bid. The groups, including the National Farmers Union, said the takeover poses significant potential threats to the safety of the U.S. food supply.