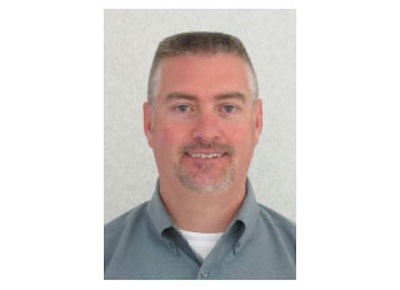 Interview with John Kuhnz, director of marketing, Dorner
Conveying systems continue to be some of the most basic and essential equipment in food facilities. With ever-changing food safety requirements, food companies are looking for conveyors that meet sanitary requirements, while improving process efficiency. Food Manufacturing spoke with John Kuhnz about the latest conveying trends in the industry and how they can help food manufacturers meet basic food safety requirements.
Q: What requests are you seeing from most food manufacturers when it comes to conveyor purchases, and why?
A: Sanitary issues continue to drive equipment purchases like conveyor systems. Having conveyors that are truly sanitary in that they can be completely disassembled and washed down — sometimes several times a day — is key to food manufacturers. As more stringent federal mandates for sanitary compliance continue to be enacted, conveyor equipment will need to keep pace.
Q: How has conveying equipment for the food industry changed over the last few years?
A: One of the major changes in conveying equipment for the food industry is that they've become more sanitary in design. This has been driven both by industry and customers. Also, since food manufacturers are often running three shifts around the clock, they can't afford downtime. Sanitary conveyor designs need to allow for fast disassembly and cleaning, so systems can get back online and operating with minimal downtime.
Q: Food safety is of the utmost importance for food processors. What features are being included in conveyors to help processors improve food safety in their facilities?
A: Processors are evaluating each application with food safety first and tailor fitting or requesting features based on the specific applications requirements. To meet this need, the conveyors need to be designed continuously. Some applications may have cutting tables or food bins on the sides of the conveyors. In these applications, easily removable parts are a must. Removable parts or add on components should be welded onto the conveyors and designed to drain effectively. Some more common features across the board continue to be removable bed plates for access to clean the frame, tip up tail and access windows for access to the inside of the frame and belt lifters to aid in the sanitation process.
Q: Do you see the implementation of the Food Safety Modernization Act (FSMA) impacting food manufacturers' equipment choices?
A: Absolutely. The FSMA places greater emphasis on sanitary issues for food manufacturers. As such, companies need to respond and ensure their equipment is up to par. That's why we are seeing a greater push from our customers for conveyor systems that can quickly be disassembled, cleaned and returned to service in a matter of minutes. The more sanitary in design a conveyor system is, the more functional it will be for customers.
Q: What trends are you seeing in conveying for the food industry?
A: Some of the trends we're seeing in conveying for the food industry include equipment that's fully sanitary in design. Food manufacturers know what the ramifications are if a product they make is recalled due to a bacterial outbreak. That's why they are seeking conveyor systems that provide a high level of sanitary protection.