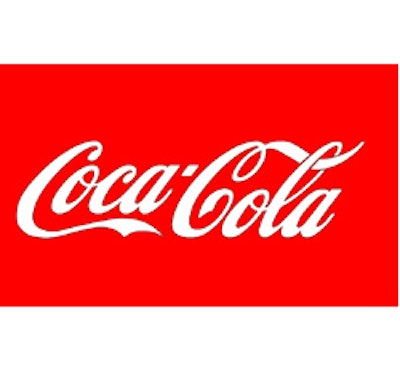 ATLANTA (AP) — Coca-Cola Enterprises Inc. reported a drop in its third-quarter profit and revenue Thursday as the bottling company struggled with the weak economy in Europe and the drag of currency translations.
It also announced plans to restructure parts of its businesses but did not disclose how many jobs would be cut.
Coca-Cola Enterprises, which is the leading bottler and distributor of Coca-Cola Co. in Western Europe, earned $263 million for the quarter, or 89 cents per share. That compares with net income of $284 million, or 88 cents per share, in the same quarter last year. The company had 8 percent fewer shares outstanding during this year's period.
After adjusting for tax-related items, the value of commodity hedges and restructuring charges, the company earned 71 cents per share. Analysts polled by Factset expected 69 cents.
Total revenue fell 3 percent to $2.07 billion from $2.14 billion. Analysts expected $2.11 billion.
Coca-Cola Enterprises, which is based in Atlanta but does all its business in Europe, said its sales volume grew by less than 1 percent from a year ago. Sales of carbonated drinks fell, with the exception of sales of Coca-Cola Zero, which jumped sharply. It also reported gains in sales of Capri Sun juice drinks, Chaudfontaine waters and other drinks.
The company pointed to a French tax increase as one of its major challenges, along with the tough economic conditions across the region.
The company said it will restructure parts of its business to improve its long-term growth. The company expects it will take a $200 million restructuring charge by the end of 2014.
Coca-Cola Enterprises said it expects to earn $2.20 to $2.24 per share for the full 2012 fiscal year. Analysts were expecting the company would earn $2.25 per share for the year.
Shares of the company were down 7 cents to $30.77 by midday following a sharper drop earlier in the day. They have traded between $24.20 and $32.55 in the past 52 weeks.