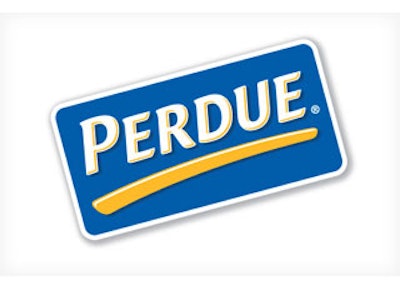 BALTIMORE (AP) — Testimony concluded Wednesday in an environmental lawsuit against an Eastern Shore chicken grower and poultry producer Perdue Farms Inc. that is being closely watched by environmentalists and agriculture interests.
The Waterkeeper Alliance claims that the Hudson Farm is polluting a nearby river, violating the federal Clean Water Act. Lawyers for the farm and Salisbury-based Perdue argued there wasn't any evidence of pollution. Farm groups, meanwhile, said the suit could bankrupt the farm and set a harmful precedent. Environmentalists say poultry companies should be responsible for pollution by their growers.
About 10 minutes of testimony from the final witness for the Waterkeeper Alliance, environmental engineer Bruce Bell, was presented by telephone in U.S. District Court about the impact of rainfall on runoff from the farm. The two sides then agreed to file closing briefs and tentatively scheduled closing arguments Nov. 30 before District Judge William Nickerson, who will decide the non-jury trial.
George Ritchie, an attorney for farmer Alan Hudson, said afterward he was pleased with the case presented and felt the trial was fair.
The Waterkeepers Alliance is being represented by the University of Maryland's environmental law clinic. Clinic director Jane Barrett said she felt the plaintiffs presented a very strong case and looked forward to the judge's decision, but would not comment further because the case was still being decided.
The case was filed in 2010 after the alliance flew over the farm and took photos of what appeared to be piles of chicken manure and later found water sampled in the area had high bacteria levels. The piles were eventually found not to be chicken manure, but attorneys for the alliance argued pollution was escaping the chicken houses through ventilation fans and by foot traffic.
The defense argued manure from the 80,000 chickens wasn't escaping in great enough amounts to pollute and noted more than 40 cows also live on the farm.
Perdue issued a statement saying the case comes down to the "proposition that any chicken house with a door or a fan is a source of pollution and therefore likely in violation of the Clean Water Act." Perdue added that to make what it called a ridiculous argument the plaintiffs "put a farm family through hell, drove a wedge between farmers and environmentalists, and wasted taxpayer resources."
Andrew McLean, president of the poultry trade group Delmarva Poultry Industry and a Perdue contract grower, said outside the courtroom that the case threatens family farms nationwide and he hoped a decision in favor of Hudson would allow farmers to go back to working with state regulators and "not have to be bothered with nuisance suits."
"It's really all in one man's hands," McLean said of the judge, adding the decision could have a tremendous impact on agriculture in the region.