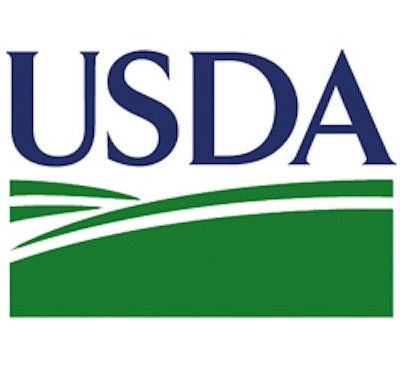 MILWAUKEE (AP) — The U.S. Department of Agriculture's statistical arm said it would restore some agricultural reports it had suspended because of automatic federal budget cuts after farmers and others in the dairy industry said the information was crucial to their business.
The National Agricultural Statistics Service keeps tabs on a wide range of agricultural industries that generate billions of dollars for the U.S. economy, and its reports influence the price and supply of many products that end up on dinner plates. Farmers use the reports to decide how much to produce, and food processors and traders look to them to determine when to buy and sell.
The agency said last month that it would suspend reports covering at least 10 agricultural products — ranging from chickpeas to cattle — because of $85 billion in across-the-board federal spending cuts going into effect. It now says it will provide milk production reports for the dairy industry, but other reports will not be restored.
The milk production estimates are used to set prices. NASS had planned to suspend monthly reports running through September, along with an annual one due April 25. But the agency backtracked on that this week, saying it would provide the monthly and annual reports as previously scheduled.
However, the reports will use limited data.
Chris Galen, spokesman for the National Milk Producers Federation, said Friday that his organization and the 30,000 dairy farmers it represents appreciate the fact that NASS found a way to provide some monthly information on milk production.
"What everyone in the industry is wondering is how accurate it will be?" he said.
NASS now plans to put the monthly reports together using information provided by government agencies, agricultural cooperatives and other organizations. It will not do two quarterly surveys of individual milk producers, as it has in the past. The agency said that without the surveys, it can produce the reports at no additional cost, although the information will be slightly more limited.
"This isn't sustainable," NASS spokeswoman Sue King said. "We do need to get back to doing the surveys for the long term."
NASS said previously that the automatic budget cuts cost its agricultural estimates program $5.9 million.
The milk reports are the only ones for which governments and organizations already provide information, which is why they are being restored, the agency said. It is not clear yet what will happen after September because NASS is still getting information on its budget for the fiscal year that starts Oct. 1.
The agricultural reports that won't be issued this year include a July count of beef cattle and those on catfish, potatoes, lentils, rice, nuts and some fruit and vegetables.
This not the first time outcry convinced NASS to back off of plans to eliminate reports.
USDA officials announced in 2011 that they planned to eliminate 14 crop and livestock reports to save $10 million. The agency reversed itself two months later, saying operational improvements had helped free up money to reinstate the reports.