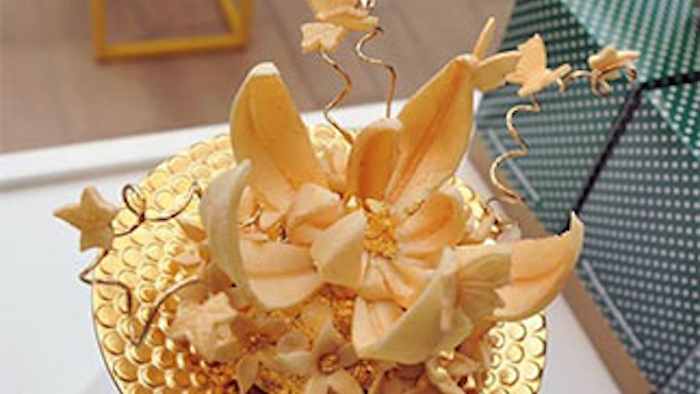 To celebrate National Donut Week in the UK, Krispy Kreme commissioned what they call the World's Most Expensive Donut. The indulgent ingredients include a Dom Pérignon vintage 2002 champagne jelly with a raspberry and Chateau d'Yquem crème. Finished with a passion fruit glaze, the doughnut is gilded with edible 24ct gold leaf and adorned with a hand made 23ct gold dusted Belgian white chocolate lotus flower, blossoms, ivy, butterflies and edible diamonds.
The winner got the donut, a luxury weekend in London and a £500 voucher for Selfridges grocery store.
To accompany the World's Most Expensive Doughnut was a decadent Krispy Kreme Cocktail, made from raspberry and passion fruit syrup, 500 year old Courvoisier de L'Esprit Cognac and topped with 2002 Dom Pérignon champagne.
Source: Krispy Kreme UK