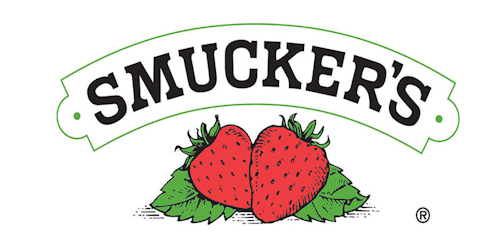 ORRVILLE, Ohio, July 9, 2018 (PRNewswire) — The J. M. Smucker Company announced Monday the signing of a definitive agreement to sell its U.S. baking business to Brynwood Partners VII L.P. and Brynwood Partners VIII L.P., subsidiaries of Brynwood Partners, in a transaction valued at $375 million.  The transaction primarily encompasses products sold in U.S. retail channels under the Pillsbury, Martha White, Hungry Jack, White Lily, and Jim Dandy brands, along with all relevant trademarks and licensing agreements, and the Smucker manufacturing facility in Toledo, Ohio. The transaction does not include Smucker's baking business in Canada.
"The divestiture reflects our strategy to further focus our portfolio and develop a stronger presence in pet food, coffee, and snacking — all large, growing categories with sustainable growth projections," said Mark Smucker, President and Chief Executive Officer.  "Pillsbury, Martha White, and Hungry Jack remain iconic brands and, although they no longer align with our strategic priorities, we are confident they will be nurtured at Brynwood. While the decision to divest these brands was difficult, it underscores our commitment to allocating resources toward those areas of the business critical to our growth."
About The J. M. Smucker Company

For more than 120 years, The J. M. Smucker Company has brought families together to share memorable meals and moments.  Guided by a vision to engage, delight, and inspire consumers through trusted food and beverage brands that bring joy throughout their lives, Smucker has grown to be a well-respected North American marketer and manufacturer with a balanced portfolio of leading and emerging, on-trend brands.  In consumer foods and beverages, its brands include Smucker's®, Folgers®, Jif®, Dunkin' Donuts®, Crisco®, Café Bustelo®, R.W. Knudsen Family®, Sahale Snacks®, Smucker's® Uncrustables®, Robin Hood®, and Bick's®.  In pet food and pet snacks, its brands include Rachael Ray® Nutrish®, Meow Mix®, Milk-Bone®, Kibbles 'n Bits®, Natural Balance®, and Nature's Recipe®.  The Company remains rooted in the Basic Beliefs of Quality, People, Ethics, Growth, and Independence established by its founder and namesake more than a century ago.  For more information about our Company, visit jmsmucker.com.