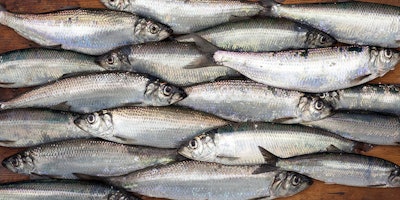 PORTLAND, Maine (AP) — Fishing regulators say they are increasing the amount that harvesters can catch of a key bait fish off the East Coast.
The National Oceanic and Atmospheric Administration says it is allowing about 2.2 million pounds more Atlantic herring quota in the inshore Gulf of Maine area until Dec. 31. The agency says the increase is due to an under-harvest by some fishermen in New Brunswick, Canada.
U.S. fishermen from Maine to Florida caught more than 175 million pounds of Atlantic herring in 2015. Most of the fish were brought to shore in Maine and Massachusetts.
The fish are an important source of bait for the American lobster fishery, and availability of the herring has ebbed and flowed in recent years. They are also used as food.