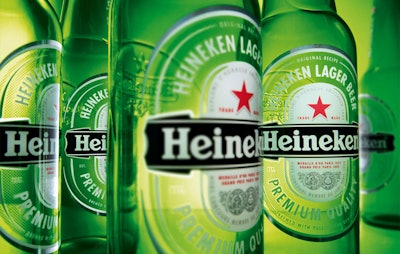 Heineken last week announced its complete acquisition of California craft brewer Lagunitas after a nearly 20-month partnership.

The Dutch beer giant initially acquired a 50 percent stake in the company — then the fifth-largest craft brewer in the U.S. — in September 2015 in what was believed to be among the largest deals ever in the burgeoning craft segment.

Terms of the latest transaction were also not disclosed.

The company was adding a Los Angeles-area brewery to its existing operations in Petaluma, Calif., and Chicago in late 2015 and at that time already exported its beer to the U.K., Sweden and Japan.

The initial Heineken transaction expanded in those markets, along with Canada and the Netherlands, and added distribution in Mexico, France, Italy and Spain. Heineken officials said that "many more markets" would be added following the latest deal.

Lagunitas sold more than 1 million hectoliters last year and is the market leader in the fast-growing India Pale Ale segment, Heineken said.

Lagunitas will continue to operate as an independent entity within Heineken. Founder Tony Magee will serve as executive chairman with his current management team and will take a leading advisory role with Heineken.

Magee said that both companies came to "trust and truly believe in each other" during their initial partnership.
"Only by fully committing to this relationship can we both respond to the historic opportunity that awaits us in all 24 time zones," Magee said.