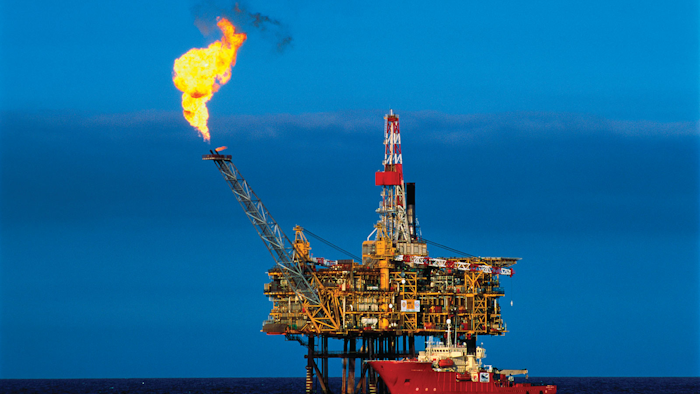 NICOSIA, Cyprus (AP) — Cyprus' prospects of supplying energy to Europe got a boost Thursday when an extraction company said gas found off the shores of the Mediterranean island could be processed in a way that would allow it to reach the continent's markets.
Claudio Descalzi, the CEO of Italian energy firm Eni, said it would be possible to bring the Cypriot gas to the company's Damietta facilities in Egypt. There, the plant is outfitted to convert gas into a liquefied form that can be shipped.
This would resolve the issue of how to bring the gas to Europe, which is keen to diversify its supplies away from Russia.
"That could be an opportunity for gas that has been found in Cyprus to find a way to Europe," Descalzi told reporters after talks with Cypriot President Nicos Anastasiades.
The Eni official said any decisions will be taken in consultation with the government of Egypt, which is looking to buy Cypriot gas to meet its own pressing energy needs.
Eni last month announced a discovery off the coast of Egypt that it called the "largest-ever" ever made in the Mediterranean Sea. The company is also licensed to search for gas in three areas off Cyprus.
Descalzi said Eni SpA is committed to continuing exploration off Cyprus after some unsuccessful drilling attempts this year. He said a new way of assessing possible gas deposits that led to the huge Egypt find could be used in exploratory drills in Cypriot waters.
Texas-based Noble Energy and Israel's Delek are partners in Cyprus' one proven deposit that's estimated to contain more than 4 trillion cubic feet of gas.
Delek Drilling CEO Yossi Abu said last week that Eni's gas find off Egypt bodes well for more discoveries of oil and gas in Cypriot waters.