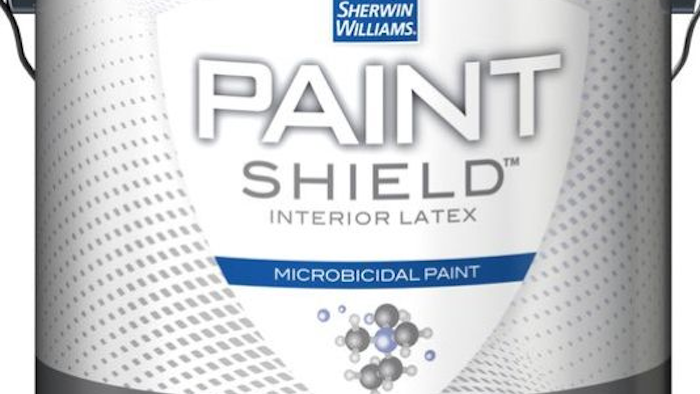 Paint manufacturer and retailer Sherwin-Williams on Wednesday unveiled a new paint that successfully kills most harmful bacteria.

The product, called Paint Shield, was developed by researchers at the company's Cleveland headquarters and verified to eliminate 99.9 percent of Staph, E. coli, MRSA and other bacteria after two hours of exposure on painted surfaces.

The patented paint earned the first microbicidal paint label from the U.S. Environmental Protection Agency. Officials said that it remains effective for up to four years if the integrity of the painted surface is maintained.

"By killing infectious pathogens on painted surfaces, Paint Shield is a game-changing advancement in coatings technology," said Sherwin-Williams CEO Chris Connor.

The company said that the product could be particularly helpful in facilities that are more vulnerable to the spread of bacteria, including health care complexes, schools and locker rooms, day care centers, senior living communities and cruise ships.

The Centers for Disease Control and Prevention estimates that 1.7 million hospital-acquired infections occur each year in the U.S., resulting in 99,000 deaths.

"By continuing to kill MRSA and other bacteria, even after repeated contamination, Paint Shield offers hospitals and other facilities an important new tool to help in the fight against the spread of HAIs," said Sherwin-Williams innovation executive Steve Revnew.

Sherwin-Williams officials said that the new technology differs from current antimicrobial paints, which include additives that prevent the spread of bacteria but do not kill pathogens on painted surfaces.

The company said that Paint Shield would be available in 590 colors at Sherwin-Williams' U.S. stores in early 2016.