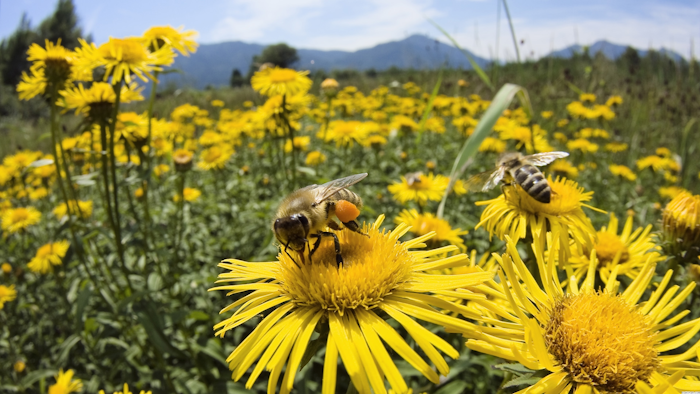 A government health regulator in Canada has proposed a ban on a farming chemical that has been linked to contaminated waterways and honeybee population declines.
The agency, Health Canada, wants to eliminate almost all uses of imidacloprid, the most widely used insecticide in the world.
Health Canada conducted an environmental assessment and found the presence of imidacloprid in several local waterways and especially near farming lands, where the chemical was detected in levels "well above concentrations that may result in toxic effects to insects."
Neonicotinoids like imidacloprid target the central nervous system of insects and are frequently used to control stink bugs, locusts, cane beetles and more. Multiple studies have shown that these pesticides can harm bee populations by killing bee sperm, decreasing foraging or causing breakdowns in hive communication. Yet, another study released last year found that imidacloprid had negligible effects on the health of honeybee colonies. There are other factors could help explain bee declines in recent years such as habitat loss or the spread of viruses.
Health Canada didn't mention bees in its proposal because it is still evaluating the connection. Instead, it focused on how the chemical can also seep into groundwater and kill insects that are beneficial to the local ecosystem, such as those eaten by fish.
Health Canada has asked the government to phase out the use of imidacloprid over the next three to 5 years. The public has 90 days to comment on the proposal before regulators make a final decision on any new rules.