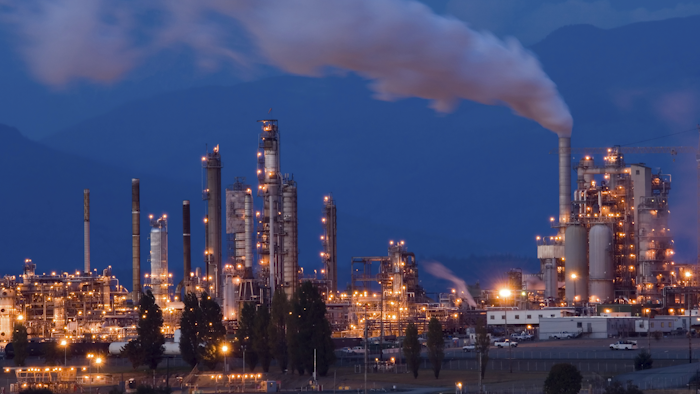 MOBILE, Ala. (AP) — A company that provides inspection, monitoring and testing services for a Chevron refinery along the Gulf coast is accusing a rival firm of raiding its workforce.
Houston-based Core Laboratories and its affiliated company, Saybolt LP, say rival AmSpec LLC is trying to steal away key employees in order to take over lucrative projects with Chevron, according to a newly filed federal lawsuit.
New Jersey-based AmSpec "strongly denies all allegations" in the lawsuit, the company said in a statement to The Associated Press on Thursday.
"AmSpec believes in fair competition in the marketplace and is confident that recognition of these policies and practices will be realized following full legal process," it said in the statement.
Saybolt has an office in Saraland, Alabama — just outside Mobile — and the lawsuit was filed in U.S. District Court in south Alabama.
AmSpec unfairly lured its employees away so it can gain a foothold in the Mobile area and do business with Chevron, which operates a large refinery in nearby Pascagoula, Mississippi, Core and Saybolt state in the lawsuit.
"AmSpec planned to raid Saybolt's operation, recruit the office manager and chief scheduler, and use these employees to recruit all of the inspectors and lab technicians who worked on Chevron projects," the lawsuit states.
"In all, AmSpec used this tactic to steal away seven Saybolt employees: the office manager, the scheduler, two lab technicians, and three inspectors — and hence instantly turn the tables on the Chevron work," Core and Saybolt said in its complaint.
Two of Saybolt's former employees left with some of the company's proprietary information, it alleges in the lawsuit.
"The files they stole included confidential trade secret information related to customers, pricing, business strategy, and laboratory testing," the lawsuit states.