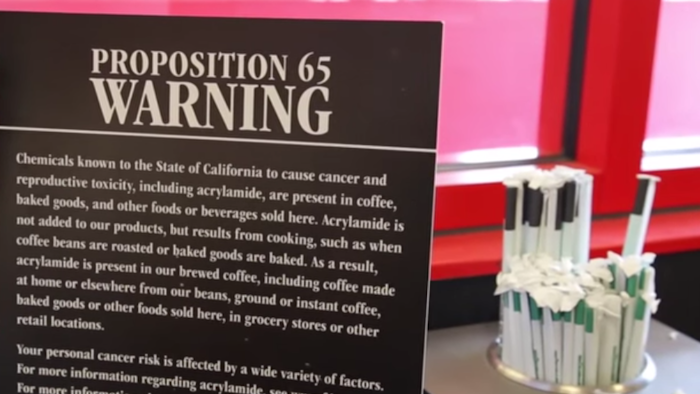 Public health advocates argue that a caveat in California's regulation of bisphenol A effectively nullifies the measure.

California requires products that contain one of the hundreds of known or suspected harmful chemicals listed under Proposition 65 to be affixed with labels that disclose the substance to consumers.

State regulators last year added bisphenol A, or BPA, to the list but delayed requiring individual labels on canned or bottled foods. Instead, retailers that sell those products began displaying a Prop 65 warning at the point of purchase this summer.

Critics argue that the exemption prevents consumers from knowing which products contain BPA.

Caroline Cox of the Center for Environmental Health told The San Jose Mercury News that the exemption undermines Prop 65, which otherwise "has done a remarkably good job of getting toxic chemicals out of products and out of the manufacturing process."

Numerous studies have linked BPA, a suspected endocrine-disruptor, to a host of health problems, including reproductive and developmental issues. The chemical is commonly used as a plasticizer but is also included in resins that line certain canned and bottled foods.

California regulators suggested that requiring individual labels could prompt retailers to pull those products altogether — which could severely limit the number of fruits and vegetables available in low-income areas.

The Mercury News, however, added that the exemption represented a victory for the chemical industry, which lobbied hard for it and long defended BPA as safe.

Another showdown over the labels, meanwhile, is looming just a few months ahead. The exemption for BPA labels under Prop 65 will expire in mid-October unless it is reapproved by regulators.