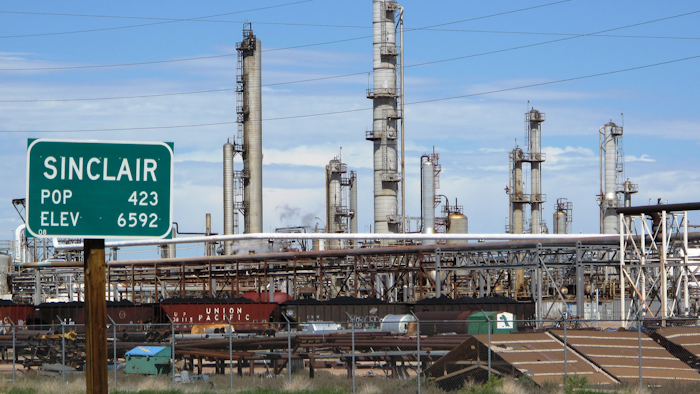 CASPER, Wyo. (AP) — The Sinclair Refinery in Casper has hired of hundreds of workers as it undergoes a major overhaul to help reduce its environmental impact and improve operations at the facility.
The Casper Star-Tribune reports that the refinery has been shut down while the company upgrades and renovates nearly all of its major equipment, including oil storage tanks and steam boilers. The refinery will remain closed through May.
Refinery manager Jim Ruble says the improvements will lay the groundwork to support another century of production.
A cost estimate on the project has not been released.
Ruble says the refinery has hired about 2,000 people to work on the various overhaul projects. Once the work is complete, he says employment will drop back down to about 300 to 400 workers.