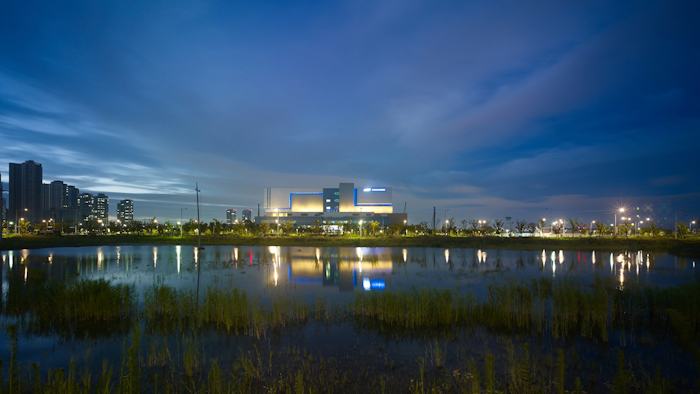 Samsung BioLogics recently broke ground on what will eventually be the world's largest biopharmaceutical manufacturing plant.

The facility, the South Korean company's third in the Incheon Free Economic Zone, is expected to be completed next year — at a cost of $740 million — and begin operating in the fourth quarter of 2018.

The plant itself would be capable of producing 180,000 liters and it would boost Samsung BioLogics' overall production capacity to 360,000 liters, which would lead the global biologics contract manufacturing sector.

"We are investing in a third plant to provide a stable supply of biopharmaceuticals, a market which is growing exponentially, and to meet the manufacturing demands from global biopharmaceutical companies," said Samsung BioLogics CEO TH Kim.

Once fully operational, the company expects to eclipse $1.6 billion in annual sales and $800 million in operating profit.
Samsung BioLogics' first plant gained approval from the U.S. Food and Drug Administration, while a second is scheduled to begin operating early this year. Eventually, officials hope to open five plants.

The company — a joint venture owned in part by several units of the Samsung conglomerate — produces biologic drugs, which rely on living cells rather than conventional chemistry, for pharmaceutical companies.