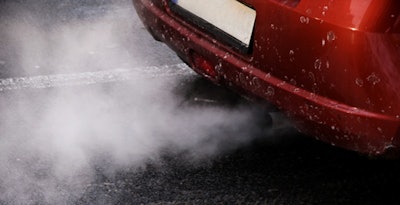 Federal regulators have stepped up the kind of testing that could have caught years of emissions-rigging by Volkswagen, but need to do more to keep automakers from duping them again on pollution, the Environmental Protection Agency's inspector general said Tuesday.
The audit looked into how EPA regulators missed VW's rigged diesel-emission controls that let cars pass lab testing for pollutants, but then spew many times the allowable limit of pollutants on the road.
Outside experts told EPA internal auditors there were no clear red flags that regulators should have spotted, especially given the sophistication of VW's scheme to get around the emissions tests.
Federal prosecution led to indictment of six of the automakers' executives and employees and $4.3 billion in penalties, among other fines and settlements.
Auditors confirmed that EPA fulfilled its pledge to increase testing that better replicates real-world driving and could have caught Volkswagen's emissions rigging.
Critics after the scandal called the EPA's testing methods predictable and outdated. Researchers at West Virginia University, working with an environmental non-profit, caught the fraud through on-road testing in 2014.
The audit recommends a series of other mostly procedural steps, such as better internal controls on EPA's testing. It also urges the federal regulators to increase information sharing with California's state air board, which also began looking harder at VW diesel cars in the wake of the university study.
EPA air regulators have agreed to the recommendations, the audit says.