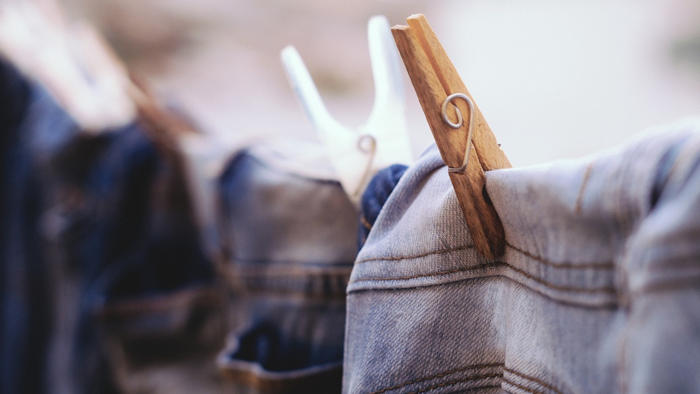 Levi Strauss is hitting jeans with infrared lasers in order to create a "distressed" look in a little over a minute.
In the past, distressing jeans, which consumers buy pre-ripped and pre-faded, was a laborious process. Previously, it took about 20 minutes to chemically distress the denim; the new process takes 90 seconds.
The shift "started as an idea for a change in a manufacturing process," Levi's Supply Chain Officer Liz O'Neill told Fast Company.
Levi's says that lifting the jeans onto a rack and letting a laser shave off enough material to make the denim faded is better for the environment and the workers, too. Chemical washes used to manufacture distressed jeans include toxic chemicals like potassium permanganate. Levi's cut down on the number of chemical formulations required to do the job.
The company that makes the laser machines is Jeanologia, a Spanish garment finisher that has been working with clothing companies since 1994. Levi's added new software that helps designers create new styles in the program faster than they would have with traditional prototyping.
"Instead of making a bunch of stuff months and years in advance and trying to sell it, we're able to see what's selling and make accordingly," said Vice President of Technical Innovation Bart Sights in an interview with Fortune.
O'Neill pointed out that this shift is part of a process-wide change in Levi's operating model, with FLX ("future-lead execution") forming the framework for a shift to a more digital design process and faster time to market.