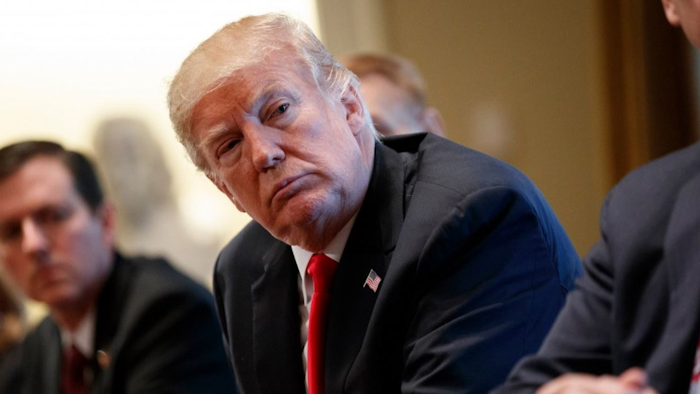 President Donald Trump declared on Thursday that tariffs on imported steel and aluminum would go into effect in 15 days. Ongoing renegotiation of the North American Free Trade Agreement with Mexico and Canada as well as fears of global trade disruption complicate the tariffs, which Trump says will keep trade "fair," "flexible," and "protect the American worker."
As of Monday, three exceptions to the tariffs have been included in the terms. The exact terms are subject to change as well: Trump said "I'll have a right to go up or down depending on the country, and I'll have a right to drop out countries or add countries."
The tariffs create a 25 percent tax on steel imports and 10 percent tax on aluminum imports.
Exemptions
Canada and Mexico are exempt due to ongoing NAFTA renegotiations.
Australia's Prime Minister Malcolm Turnbull said on Saturday, March 10 that he and Trump confirmed that tariffs would not apply to the country. The exception comes due to Australia's status as an ally and Trumbull's commitment to "a very fair and reciprocal military and trade relationship," Trump said on Twitter. Australia steel exports to the United States were worth $133.5 million and aluminum exports were worth $129.6 million in the 2016-2017 fiscal year.
Where Tariffs Apply
European Union nations will be taxed under the new tariffs, according to the latest negotiation between EU Trade Commissioner Cecilia Malmstroem and U.S. representatives. Trump said the "decision is necessary and appropriate to protect national security." Malmstroem suggested that the real problem is how countries will handle an oversupply of steel on the global stage.
Japan is also wary of the tariffs and cautioned the United States against possible countermeasures by the EU.
Another possible factor? NATO. Treasury Secretary Steve Mnuchin said on Friday that Trump "wants to be sure that NATO gets more money," opening up the possibilities for other countries to be excluded from the tariffs if they contribute more to the intergovernmental military coalition.