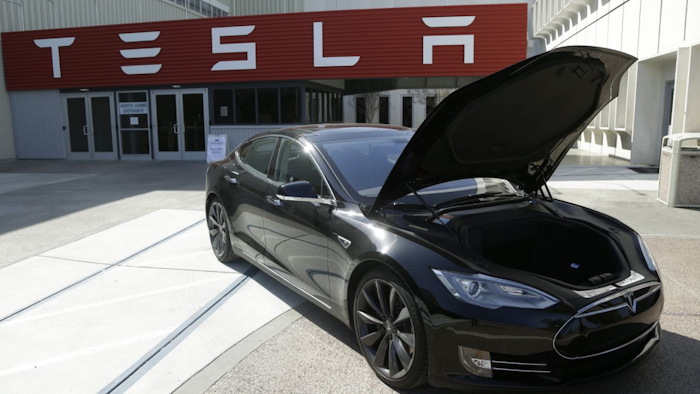 HARTFORD, Conn. (AP) — Electric car-maker Tesla Motors is making another pitch to sell its vehicles directly to Connecticut consumers.
The General Assembly's Transportation Committee will hold a public hearing Monday on the latest bill to allow the Department of Motor Vehicles commissioner to issue new or used car dealer's licenses to electric vehicle manufacturers without a franchise agreement in the state.
Tesla has been lobbying for several years to open retail outlets in Connecticut, but lawmakers have failed to pass the necessary legislation. State law currently prevents a vehicle manufacturer from also being a retailer.
Representatives of Tesla and local advocacy groups are expected to testify in favor of the legislation.
In past years, the Connecticut Automotive Retail Association has opposed Tesla's efforts, saying the company should participate in the existing franchise system.