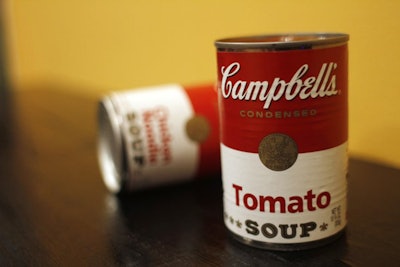 On Wednesday, Campbell Soup Company announced plans to close its Toronto manufacturing facility and shift operations to the company's existing manufacturing network in the U.S.
In a statement, Campbell's said several reasons prompted its decision to close the oldest of its thermal network plants, including declines in canned soup sales in North America and an inability to competitively retrofit the plant due to its size and age. The Toronto plant first opened its doors in 1931. 
"The decision to stop producing soup and broth in Canada was a difficult one," said Mark Alexander, the President of Americas Simple Meals and Beverages. "After a thorough review, we decided this was the best course of action for our business. We are operating in an increasingly challenging environment as our industry's consumer and retail landscapes continue to change dramatically. This decision in no way reflects on the talent or dedication of our team at our Toronto facility, and we are committed to assisting them through this difficult transition."
Campbell's said that it will phase out production over the next 18 months as the company shifts operations to three thermal plants located in North Carolina, Ohio and Texas. 
Of the nearly 600 people currently employed at the Toronto plant, approximately 380 manufacturing and manufacturing-related roles will be impacted by the closure.