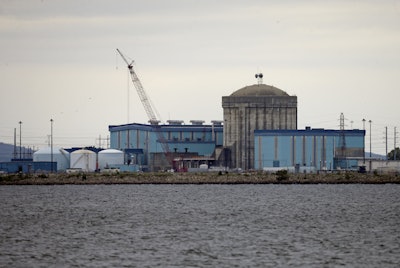 The South Carolina House speaker is proposing six laws aimed at protecting consumers from the consequences of a failed project to build two nuclear reactors.
South Carolina Electric & Gas Co. and the state-owned utility Santee Cooper have sought to insulate themselves from the hemorrhaging costs of their ill-fated joint venture at the V.C. Summer Nuclear Station, which they abandoned on July 31 after Westinghouse, the chief contractor, declared bankruptcy. The utilities had already spent more than $9 billion by then, collecting nearly $2 billion in interest from ratepayers along the way.
House Speaker Jay Lucas of Hartsville announced his proposals on Thursday, saying they would "gut existing laws" that allowed utilities to charge customers before the reactors were complete, and help avoid another expensive construction failure.
"The legislation introduced today lowers current rates and prevents consumers from paying a single penny more for the costly failed project," the Republican's statement said.
Lucas' legislation would cut SCE&G customer rates by 18 percent, the amount they're currently paying for the project. A typical residential customer would save about $27 per month. The hit to SCE&G would total about $37 million per month, or nearly $450 million per year.
Another proposal would allow refunds of what customers have already paid, if regulators conclude there had been "poor management" by SCE&G. Still another would prevent Santee Cooper from collecting money to reimburse itself the costs of ending the project.
Currently, Santee Cooper is not subject to Public Service Commission oversight. The proposed legislation would change that, and shake up its management structure as well, removing Santee Cooper's board of directors, the Public Service Commissioners and even the panel that that interviews prospective members of the regulatory panel. Their replacements would be required to pass rigorous qualifications.
Lucas also would give the Office of Regulatory staff, a state watchdog agency, more power.
Santee Cooper spokeswoman Mollie Gore said the utility is reviewing the proposals. SCE&G had no immediate comment, but previously dismissed such ideas as "radical and disruptive."
Incoming CEO Jimmy Addison of SCANA, SCE&G's parent company, said making the utility pay its share of the project would scare off investors and lenders, making it harder to finance day-to-day operations, including purchasing fuel, hiring contractors for repairs and paying employees. Already, SCANA stock has dropped 25 percent, reducing the company's market capitalization to $6.3 billion, since the project was abandoned.