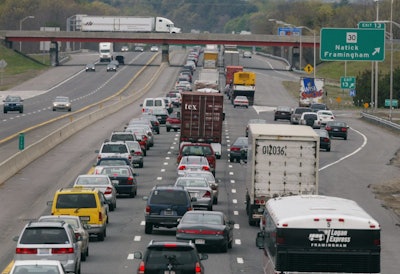 North Carolina generates half of its $3.7 billion in state transportation money by taxing motor fuels, a revenue engine that could begin puttering out as soon as four years from now, the state's transportation chief told lawmakers on Monday.
The future of travel is just around the corner, Transportation Secretary Jim Trogdon said, and North Carolina needs to act swiftly to locate new road-building revenues that don't rely on gasoline taxes and that depend less on personal car ownership and operation.
Taxing motor fuels and car sales and charging Division of Motor Vehicles fees are the state's three primary sources of revenue for transportation infrastructure. About 60 percent of it is used to operate and maintain roads, and the rest goes to new projects.
But Trogdon warned that the gas tax could fall markedly as early as 2021 as car-efficiency standards increase and electric vehicles become commonplace. Earlier Monday, General Motors announced two electric vehicle lines in the next 18 months, and promised more than 20 electric or hydrogen fuel cell vehicles by 2023.
"Where do we go to replace motor fuels taxes?" Trogdon asked a House committee looking at long-term transportation funding. "What are the options and what should be its phased implementation?"
And further down the road, the advent of autonomous vehicles could mean fewer people owning cars or getting driver's licenses, reducing DMV fee revenues. Instead, people could call for a driverless car to pick them up at their house, he said.
"The truth is we need to plan. We know it's going to happen," said Trogdon, who didn't offer specific alternatives Monday.
North Carolina lawmakers have worked for years to narrow a $60 billion gap between transportation needs and projected transportation revenues, with some success. The General Assembly has adjusted the gasoline tax, authorized toll roads and permitted the state to issue a type of transportation debt that is repaid with federal highway dollars.
In 2013, legislators and then-Gov. Pat McCrory also changed the formula for evaluating which road projects should be built, and increased transportation funds for that purpose. This has put more projects on the 10-year transportation funding blueprint released annually by the state DOT.
Trogdon said Monday that one in five of the projects on the State Transportation Improvement Program aren't getting completed on time, leading to an unused cash balance of more than $2 billion earlier this year. Trogdon, appointed DOT secretary by Gov. Roy Cooper, attributed some of the delays to project steps being completed sequentially, rather than simultaneously.
In response, DOT is improving efficiencies and increasing road-building spending from $1.7 billion to $2.6 billion annually during the next two years. Trogdon, a former chief operating officer at DOT and legislative staffer, also asked House members to give his agency the ability to issue up to $3 billion in bonds to keep spending at the higher level through 2022. He said borrowing that $3 billion could result in more than 37,000 jobs.
The General Assembly would have to sign off on the debt and decide whether it should be subject to a statewide referendum. A $2 billion bond package approved by voters in March 2016 didn't contain money for road projects. While legislators reconvene their session Wednesday, any action likely wouldn't occur until at least next spring.