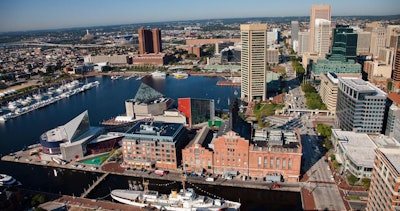 Numerous companies conspired to inflate the price of a chemical used to treat municipal water supplies, according to a pair of lawsuits filed this week.

Officials from the cities of Baltimore and Richmond each filed federal antitrust lawsuits seeking at least $5 million in damages from companies that produced aluminum sulfate, which is commonly used to bind water-borne pollutants together so that they can be filtered.

Attorneys from law firm Ballard Spahr alleged that the named companies met to discuss their businesses and form plans to suppress competition. They also improperly discussed potential municipal contract terms and withdrew or submitted insufficient bids.

Baltimore's lawsuit named 18 companies as part of the conspiracy, according to The Baltimore Sun, and argued that its aluminum sulfate costs rose from $1.2 million in 1999 to $2.2 million in 2009 as a result of the scheme.
Delta Chemical, which long supplied the material to Baltimore as other nearby producers sat the bidding process out, insisted that raw material prices caused that increase, but the city countered that the materials, in fact, became less expensive.

The Richmond Times-Dispatch, meanwhile, reported that city's aluminum sulfate costs quadrupled between 1997 and 2011.

Attorneys added that a federal criminal investigation previously resulted in guilty pleas by several parties on price-fixing and bid-rigging charges. The Sun added that dozens of additional civil suits filed by local governments are currently before a federal judge in New Jersey.

"When people violate the law by getting together and devising a scheme to stifle competition and overcharge us, they are cheating the taxpayers — and we take that very seriously," Baltimore Mayor Catherine Pugh said in a statement.