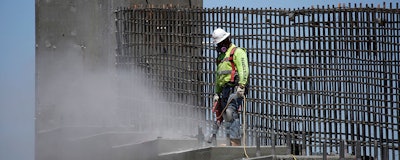 U.S. President Donald Trump has called for more investment in infrastructure. This must be music in the ears of the American Society of Civil Engineers (ASCE). The organisation has for years criticized the state of infrastructure in the United States as being abysmal.

In the ASCE's most recent "Report Card for America's Infrastructure" for 2017 the country's overall infrastructure once again is awarded a D grade on a scale A to F. America has earned this average mark persistently since the reports inception in 1998. Grade D+ translates into "poor, at risk".

As the below infographic shows, surface transportation, such as roads and railways, is the biggest single position that needs funding. Of the more than $2 trillion, less than half have already been secured, namely $941 billion.

The second biggest position has to do with all infrastructure related to the provision of electricity, such as electrical grids. Here, almost 81 percent of funding needed between 2016 and 2025 have been secured, according to the ASCE.

"For the U.S. economy to be the most competitive in the world, we need a first-class infrastructure system," the engineers argue. Now, all Trump has to do is deliver on his bold promises to invest. Time is an issue here too: "The longer we wait, the more it will cost".
Funding needs of major infrastructure sectors in the U.S. 2016 to 2025.