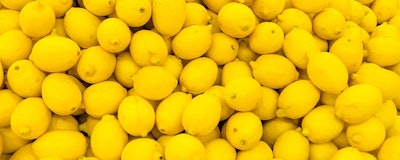 The United States says it will allow lemon imports from Argentina's top producing region for the first time in 16 years.
The U.S. Department of Agriculture said Monday that it will lift the ban on lemons from northwestern Argentina on May 26. The decision came days after President Donald Trump said that he was reviewing the position of his administration on the issue.
In December, President Barack Obama's administration said it would lift the ban, which had been imposed following complaints by producers in California that the Argentine lemons carried diseases.
But a month later, Trump's administration issued a 60-day stay on the decision. That stay had been extended, stalling the return of imports from one of the world's top lemon producers to its largest market.
Argentine farmers say they have complied with all U.S. regulations and deny there are any sanitary problems with their fruit.
"We see this as an achievement of more than 15 years to prove the phytosanitary conditions and their viability," sa8d Jose Carbonell, the president of the Federcitrus Argentine Citrus chamber.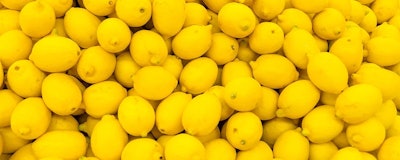 "It's the beginning of a chapter where we will have to earn space in this market," he said. "We're confident because the U.S. is producing less and consuming more lemon."
California Democratic Rep. Julia Brownley criticized the move, saying, "It is clear that Argentina does not have an inspection regime in place to prevent the spread of devastating, invasive pests and diseases."
She said the imports "will wreak havoc on American growers, and if pests and disease spread, it could result in the destruction of our domestic crops."
Argentina produces about 1.5 million metric tons of lemons a year, of which 95 percent are exported. Its main market is the European Union and its top growing region is located in northwest Tucuman, around 800 miles (1,300 kilometers) north of Buenos Aires.