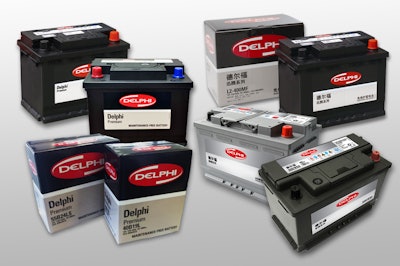 Automotive parts and electronics maker Delphi Corp. plans to spin off its vehicle powertrain operations into a separate publicly traded company.
The British company with U.S. operations in suburban Detroit says Delphi shareholders will get stock in both companies in the tax-free deal.
Delphi, the former parts arm of General Motors, has been shedding conventional automotive businesses ever since it was spun off as a separate company by GM in 1999. The rest of the company will now focus on central computing platforms and advanced safety and autonomous driving systems, Delphi said in a statement.
The new company will design and make components that enhance efficiency and vehicle performance, selling the parts to automakers. The powertrain unit has about 20,000 employees worldwide with 5,000 engineers. It had revenue of $4.5 billion last year, according to Delphi, which expects the spinoff to be completed by March of 2018.
Liam Butterworth, who is now president of Powertrain Systems, will be the new company's chief executive.
The split gives the companies "flexibility to pursue accelerated investments in advanced technologies that solve our customers' most complex challenges," Delphi CEO Kevin Clark said in a statement.
Shares of Delphi surged $4.75, or just over 6 percent, to $83.20 in premarket trading after the announcement was made.
Also Wednesday, Delphi Automotive PLC (DLPH) reported first-quarter net income of $335 million.
The Gillingham, Britain-based company said it had profit of $1.24 per share. Earnings, adjusted for one-time gains and costs, were $1.59 per share.
The results beat Wall Street expectations. The average estimate of 11 analysts surveyed by Zacks Investment Research was for earnings of $1.46 per share.
The vehicle parts maker posted revenue of $4.29 billion in the period, also exceeding Street forecasts. Seven analysts surveyed by Zacks expected $4.13 billion.