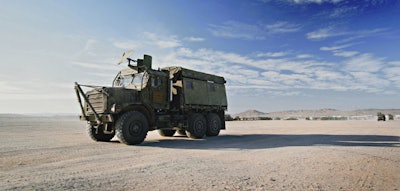 Oshkosh Corp. has secured $258 million in orders to rebuild trucks and manufacture trailers for the Army.
Oshkosh will rebuild 670 heavy tactical vehicles. The Army says it saves about 25 percent when a truck is rebuilt rather than completely replaced. It refurbishes trucks with bullet holes, bent frames and mangled wheels to become like-new vehicles.
Oshkosh will also produce 356 vehicle trailers in the latest round of Army orders.
The military contracts support several thousand jobs at Oshkosh, one of the Fox Valley's largest manufacturers.