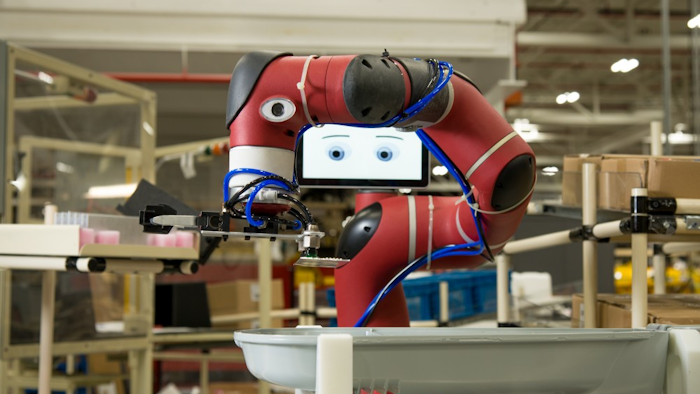 Massachusetts robotics company Rethink on Tuesday announced an agreement to expand into Spain.

The deal with Spanish automation firm Aldakin will enable Sawyer — Rethink's newest smart, collaborative robots — to be deployed to work alongside humans at Aldakin's manufacturing customers throughout Spain.
Sawyer debuted in 2015, three years after Rethink's first collaborate robot, a larger system named Baxter, was introduced. Both robots run on Rethink's Intera software, which the company said can automate the 90 percent of tasks previously "beyond the reach of traditional automation."
"Spain, like many countries around the world, is dealing with labor shortages, inflexible automation and changing market demands," Rethink Robotics chief executive Scott Eckert said in a statement. "Aldakin Automation is empowering manufacturers there to more effectively implement smart strategies with options like Sawyer."

The agreement adds Spain to Rethink's overseas distributor network, which currently includes the U.K., Germany, France, Israel, China, Korea, Japan, Australia and Mexico.