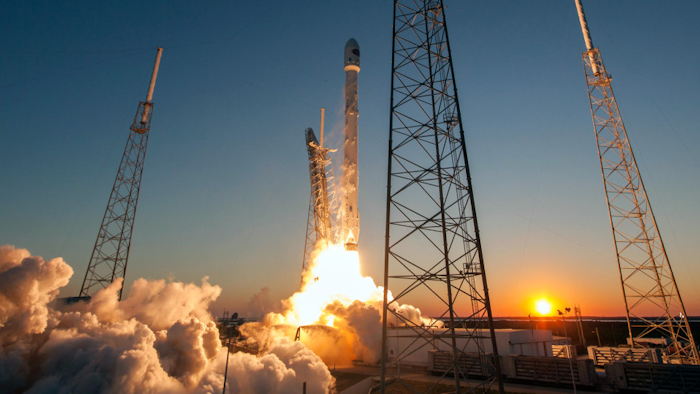 An investigation into the explosion of a Space Exploration Tehcnologies Corp. rocket and payload satellite is now centering around a possible fueling error. 
According to a report from the Wall Street Journal, investigators are leaning more towards an operational problem than any manufacturing flaw.
SpaceX has enlisted in the investigation the help of NASA, the Federal Aviation Administration, the Air Force and industry expersts.
The Journal reports that the company is trying to determine the exact sequence of events that led to the explosion, including a re-creation of fueling variables such as pressure, temperature and fill rate. In doing so, the company has come to the conclusion that the rupturing of a helium tank inside the upper stage of the Falcon 9's booster may have caused the accident.
The findings are preliminary and the company expects testing to be completed within the next few weeks.
According to the report, which cites a person familiar with the situation, SpaceX has relegated previous concerns about faulty welds to a low priority.
The Journal report comes in the wake of a story from the Washington Post published earlier this week that suggested sabotage might be at the root of the Falcon 9 explosion.
According to SpaceX's website, the Falcon 9 is a "two-stage rocket designed and manufactured by SpaceX for the reliable and safe transport of satellites and the Dragon spacecraft into orbit. As the first rocket completely developed in the 21st century, Falcon 9 was designed from the ground up for maximum reliability."
SpaceX is owned by billionaire Elon Musk.