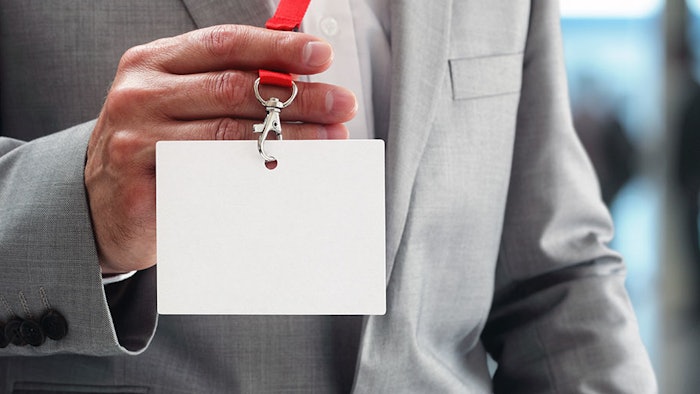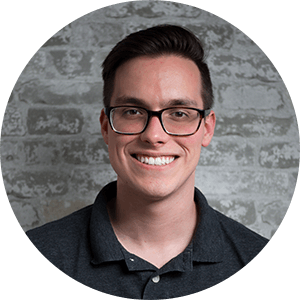 At my company, we're huge fans of digital/inbound marketing over traditional marketing strategies for companies in the industrial sector. In the past we've compared the cost per lead and efficacy of tradeshows vs. websites, favoring the website build in the long run. There's no denying that a website built to attract visitors and convert them into leads is a powerful business development tool. But we've never ruled out tradeshows entirely. Tradeshows, done properly, can show huge ROI. Put bluntly, once you factor in the initial costs (airfare, hotels, meals, floor space, print materials, etc.), tradeshows absolutely must be a source of lead generation, not a place for superficial spending. Luckily, online marketing tools make tracking the success and overall ROI of your tradeshow efforts completely possible. Here's our approach to augmenting your tradeshow with email marketing and website tracking.
Have an ROI-driven Plan
Tradeshows are a whirlwind of traveling, networking and trying to drum up new business. It's easy to get wrapped up in the event itself and walk away without any clear evidence of success. That's why setting specific goals for you and your team is essential before stepping up to the tradeshow booth. Start by setting ambitious but obtainable goals.
Let's use a microbrew festival attended by a glass manufacturer that specializes in making unique bottles as an example. Let's assume the glass manufacturer is going to spend roughly $24,000 on the tradeshow when it's all said and done, meaning they need to gain at least $24,000 in revenue to break even. They know they convert roughly 1/5 leads that come through tradeshows, and that the average microbrewery client spends $2000 in glass bottles each year. This means they need to generate at least 60 leads to justify that marketing spend. So the expectation is that we'll generate at least 60 leads, but let's shoot for a 50 percent ROI on this particular tradeshow of 90 leads — ambitious, but obtainable.
Once goals have been set you can start diving into online marketing tools and tactics to track and ultimately obtain your ROI goal.
Pre-tradeshow: Preparation for Success
Find ways to drive people to your booth and convert them into leads
Compelling attendees to visit your booth is half the battle. Set up a one hour meeting with your team to discuss marketing tactics that can drive people to your booth AND convert them into leads — getting that contact information is a crucial part of any B2B marketing activity.
Small promotions can go a long way in tradeshow lead generation. For example, our glass manufacturer attending the microbrew festival can offer up a raffle for a huge glass beer bottle in exchange for business cards with the attendee's name, company name, phone number and email address.
Get the creative juices flowing and figure out how you'll draw people in to your booth and get business cards and make connections.
Create a unique URL to go on all your print materials
You'll likely be creating sell sheets, promotional offerings and other marketing materials that will list your company information somewhere. If attendees are curious about your company's products and services, they'll likely start by checking out your website. Creating a unique URL for the tradeshow does two things:
You're able to track visitors that come from the tradeshow, knowing exactly how many visitors are engaging with your website because of the tradeshow.
You can control where your tradeshow visitors goes on your site. The page should include information that's most important to that tradeshow market vertical. For the microbrewers, we'll want to include everything they need to outsourcing their bottle production, cutting manufacturing costs and increasing productivity. Lean on the side of being informative, rather than sales-oriented.
Make sure you have a website tracking software like Google Analytics set up prior to the tradeshow. Your IT department, webmaster or developer should be able to implement your tracking code fairly easily.
If possible, send out a pre-tradeshow email
Some tradeshows give out email information beforehand. Some don't. If you're lucky enough to get that contact information before the tradeshow, create an announcement email telling the attendees about your booth. Keep it short and sweet: Explain who you are and what benefit the attendee will get from visiting your booth.
If you've already started collecting emails in the tradeshow's market vertical, use an email automation software to let existing leads and customers know you'll be attending. This kind lead nurturing goes a long way to keep existing leads and customers engaged with your company.
Post-tradeshow: Closing Leads Using Marketing Automation
Storing your tradeshow leads in an email automation software
Once you've wrapped up your tradeshow (hopefully meeting that 90 lead goal), it's time to store your leads in an email database. Software like MailChimp is fine (and free) for smaller companies looking to do simple email campaigns. A barebones email software should be able to store contact information, send out email drip campaigns and track opens/clicks.
For companies looking to ramp up their online marketing automation, software like Hubspot is the route to go down. Online marketing automation software will help you collect contact information on your website, segment leads into various categories, nurture contacts and ultimately close sales. The big bonus here is the ability to sync with CRM software like SalesForce to completely close the loop on your tradeshow marketing, going from first point of contact to sale. We can assume our sales team will convert 1/5 leads, or we can know what leads turned into sales.  
Either route you go down, you'll need a software that lets you store your tradeshow leads and send them email drip campaigns.  
Setting up your email drip campaign
The actual setup will vary from software to software, but the concept is pretty simple: develop a series of emails based on the actions your email contacts take within the email.
So let's say you send out an initial email with your unique URL, prompting contacts to learn more about your services. For all the contacts that open that email, create an automated workflow that sends a follow-up email prompting a more bottom-of-the-funnel offering. Maybe it's a consultation, competitor comparison sheet or product guide. Whatever the offer, cater it to the audience you know is more engaged. For the contacts that don't open your email, create a separate automated follow-up that provides more informational content — how-to guides, industry articles and research, etc. The goal is to cater your emails based on where your tradeshow leads are in their buying cycle.
Rule of thumb: send less engaged contacts more educational content, and send engaged contacts more consultative/sales-oriented content.
In summary, tradeshows, like all marketing activities, need to show ROI in order to be justifiable. Supplementing your tradeshow with online marketing tools that help you track and achieve ROI is something every modern marketer needs to consider in 2016.
Tommy O'Shaughnessy is a digital marketing strategist at Gorilla 76.