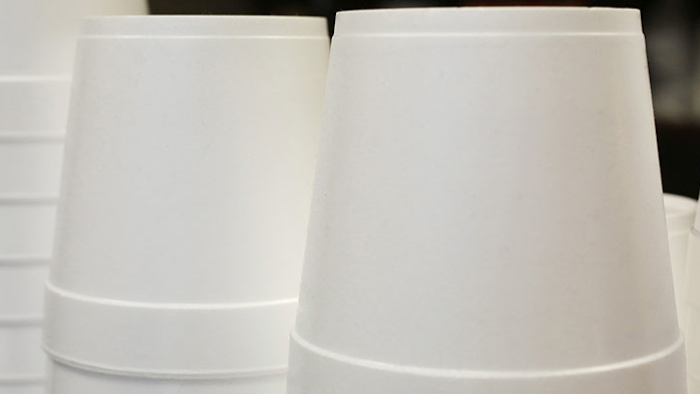 San Francisco lawmakers this week passed what proponents say will be the nation's strictest ban on Styrofoam when it takes effect next year.

Styrofoam — a trade name for polystyrene foam — is restricted in a number of cities, but the proposal from Supervisor London Breed would prohibit its use in food packaging, including for packing peanuts, grocery store meat trays, ice chests and coffee cups.

Although it is commonly used as a cheap, lightweight packaging material, critics long noted that Styrofoam takes centuries to break down in landfills and contributes to polluted waterways.

The San Francisco Chronicle reports that the city's Board of Supervisors passed the measure unanimously.

"This is a huge step for our environment and health," Breed said. "San Francisco is on our way to leading the country on environmental policy — again."

The city would be allowed to grant exemptions to the ban, and officials signaled that they would likely be given to companies that ship medicine at specific temperatures "for at least a few more years."

New York City implemented a similar ban last year that was overturned by a court two months later.